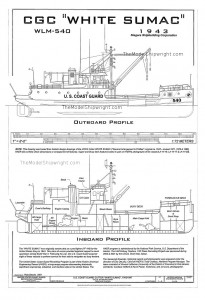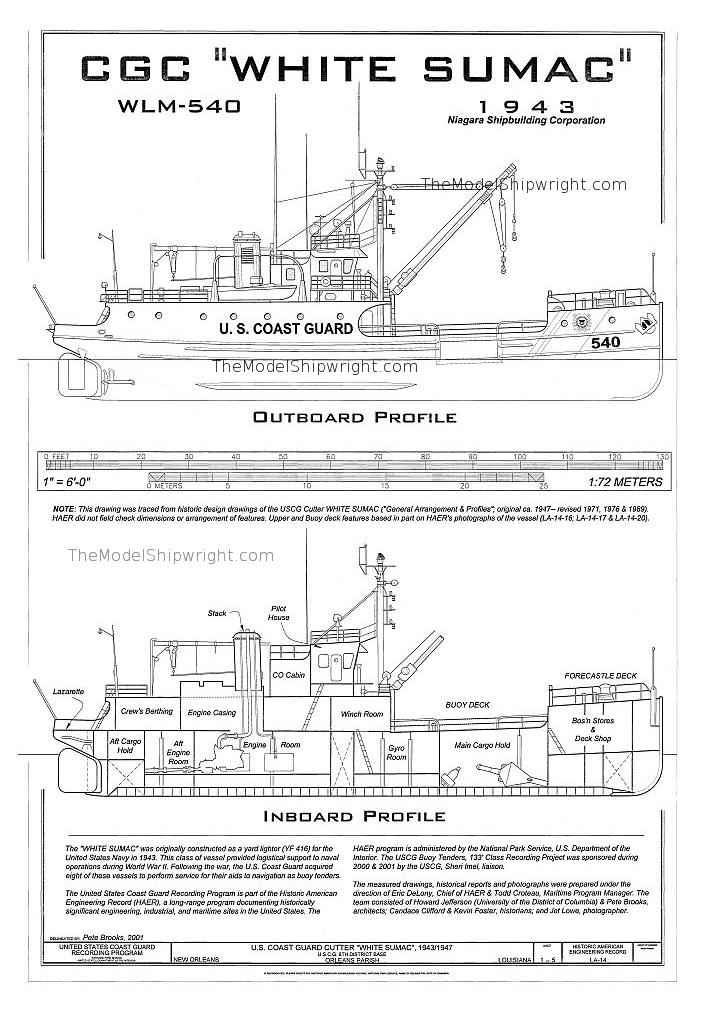 Our posts have featured a lot of sail- and oar-powered free ship plans of late, but that doesn't mean we don't have Motor Vessels as well.
Two of our favorites are the U.S. Coast Guard Cutter White Sumac, and the Steam Tug Hercules.
The U.S. Coast Guard cutter White Sumac was originally constructed as a yard lighter (YF416) for the United States Navy in 1943. This class of vessel provided logistical support to naval operations during World War II. Following the War, the Coast Guard acquired eight of these vessels to use as buoy tenders.
Built in 1907, the Steam Tug Hercules was ground-breaking with its steel hull and triple-expansion steam engine. Now the only remaining ocean-going steam tug on the West Coast, Hercules was designated a National Historic Landmark in 1986.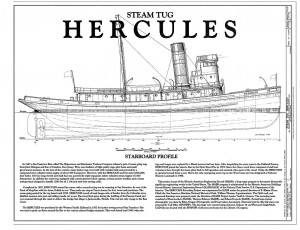 The free ship plans for both of these vessels come from their documentation as part of the Historic American Engineering Record, a program of the National Park Service. The photos and drawings from those surveys are kept by the Library of Congress. The Hercules Photo Gallery is posted, I'll update when we get the White Sumac Photo Gallery up on the site.