Using Prototype Ship Plans of Chesapeake Bay Skipjack E.C.Collier for
Scratch-Building a Plank-on_Bulkhead Ship Model
Easy curves and flat sides make planking easy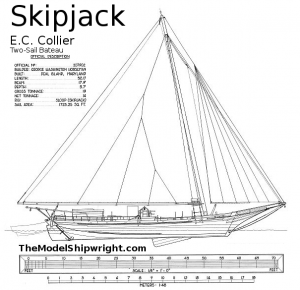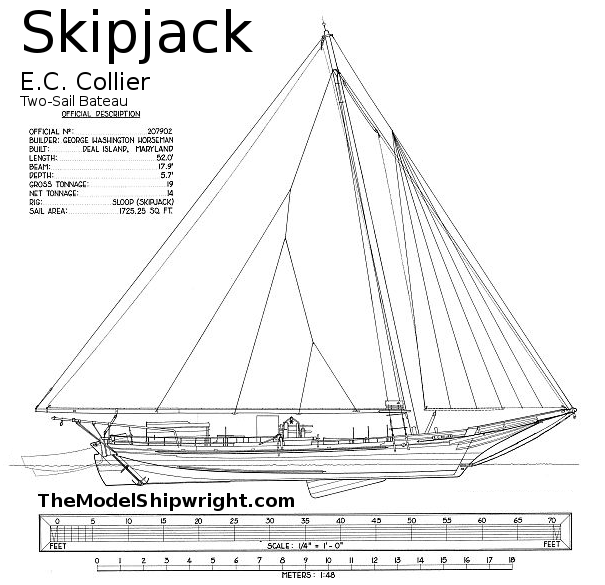 One of the most popular methods of scratch-building ship models is the plank-on-bulkhead method. In this method a number of bulkheads are used to build a skeleton of the ship which is then covered with planking.
We are demonstrating how to scratch-build a plank-on-bulkhead model from prototype ship plans using plans of the Chesapeake Bay Skipjack E.C. Collier from the Historic American Engineering Record.
Follow along to see how easy it is to use prototype ship plans to create the bulkheads for this easy-to-plank model, perfect for a first-time scratch-builder, built to a large enough scale to install radio-control equipment.