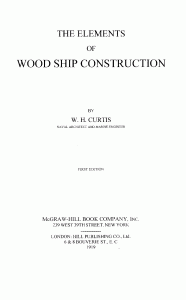 The Elements of Wood Ship Construction
by William Henry Curtis
"Intended for the use of carpenters and others, who, though skilled in their work, lack the detail knowledge of ships necessary for the efficient performance of their work in the yard," according to the preface, this book offers great insight for the model ship builder into prototype ship construction techniques.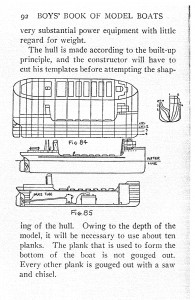 Boy's Book of Model Boats
by Raymond Francis Yates
A great trip back in time for those of us who first started building model ships way back when. It still offers some great plans for toy boats to introduce your kids or grandkids to model ship building.
Please Support The Model Shipwright
TheModelShipwright.com is entirely user supported. If you find something of value here, please "pay it forward" and help us keep the site operating by a secure donation through PayPal ( PayPal account is not required), or by shopping with our advertisers.
Thank you for your support!