Plans of the World War II T2 Tanker
Mission Santa Ynez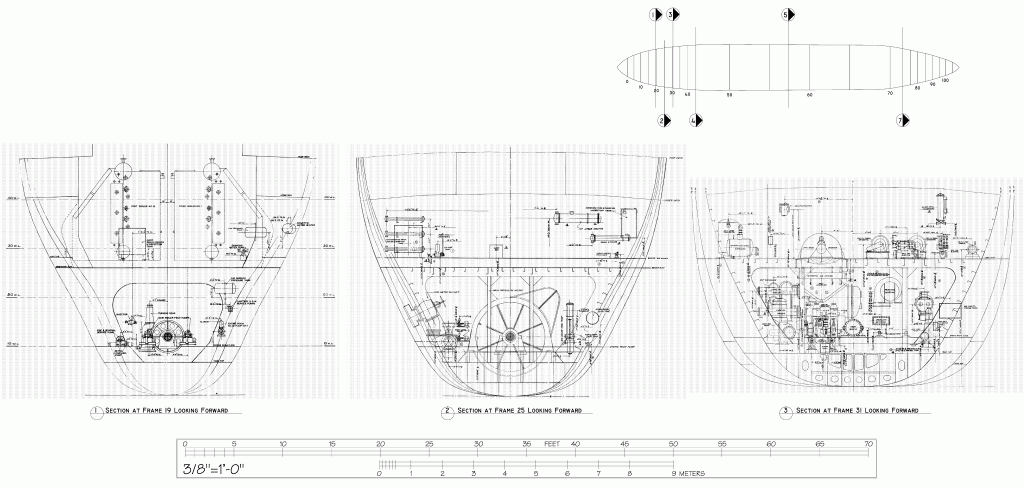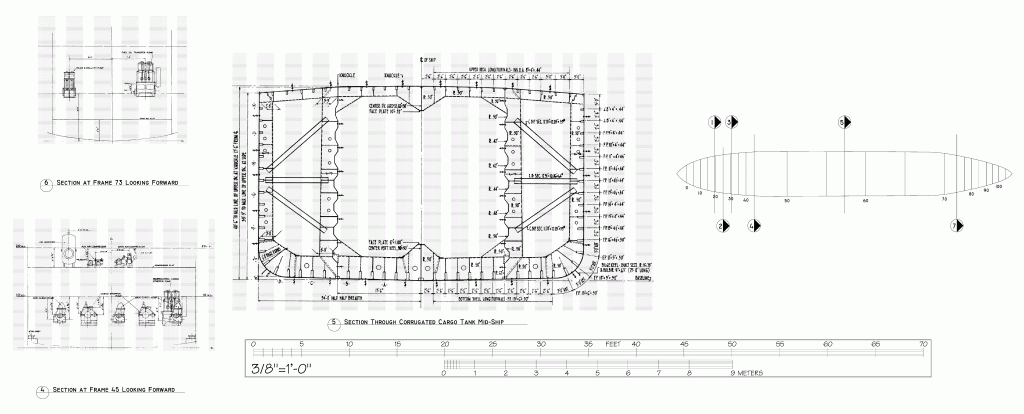 Please Support The Model Shipwright
TheModelShipwright.com is entirely user supported. If you find something of value here, please "pay it forward" and help us keep the site operating by a secure donation through PayPal ( PayPal account is not required).
Thank you for your support!
These plans were recorded for the Historic American Engineering Record (HAER), a long-range program to document historically significant engineering and industrial works in the United States. The Heritage Documentation Programs of the National Park Service, U.S. Department of the Interior, administers the HAER program. The project was prepared under the direction of Todd Croteau (HAER Maritime Program Coordinator). Crystal Olin (HAER Intern Architect) generated the vessel drawings. Jet Lowe (HAER Photographer) produced the large-format photographs. Special thanks go to Erhard Koehler (U.S. Maritime Administration) whose assistance greatly benefited this project.