U.S. Coast Guard Vessels
Protecting the United States from the Age of Sail to modern times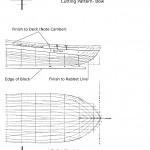 A tutorial on scratch-building a solid hull model of a 19th Century revenue cutter.
We offer free full size cutting plans and extensive photos showing the process of turning a solid block of wood into a model ship hull.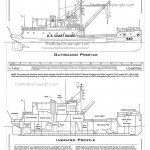 The U.S. Coast Guard cutter White Sumac was originally constructed as a yard lighter (YF416) for the United States Navy in 1943. This class of vessel provided logistical support to naval operations during World War II. Following the
War, the Coast Guard acquired eight of these vessels to use as buoy tenders.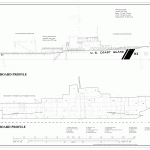 When she was launched she was the most powerful icebreaker in the world. She served more than 60 years on the Great Lakes.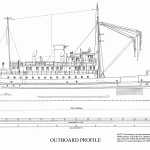 Designed a National Historic Landmark U.S.C.G. cutter FIR is the last surviving tender built under the U.S. Lighthouse Service.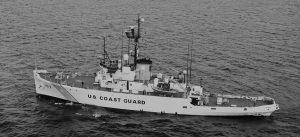 U.S. Coast Guard cutter Acushnet began service during World War II as U.S. Navy salvage ship USS Shackle (ARS-9). During her long career with the coast guard, she served as a tug, oceanographic research vessel, and medium-endurance cutter.
Please Support The Model Shipwright
TheModelShipwright.com is entirely user supported. If you find something of value here, please "pay it forward" and help us keep the site operating by a secure donation through PayPal ( PayPal account is not required).
Thank you for your support!