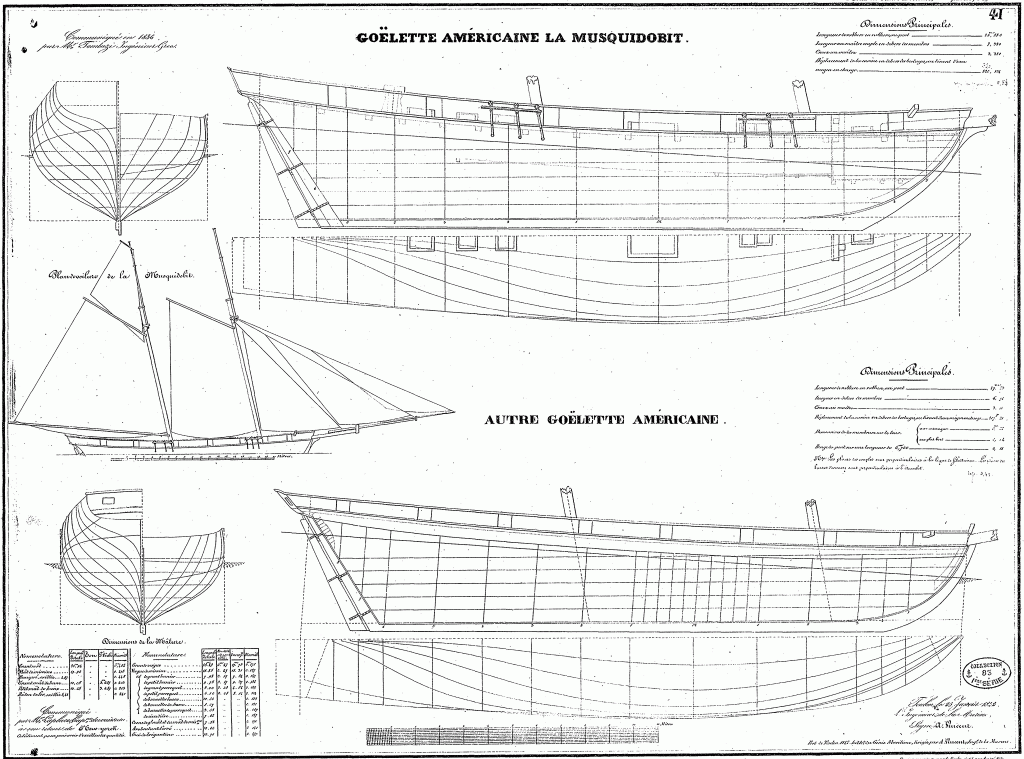 Another plan from the archives of the French Ministry of Defense, by its lines the upper appears to be the Baltimore-built schooner Lynx, captured by the British and renamed
"Musquidobit" when brought into the British navy.
The lower ship, just titled "Other American Schooner," is very similar in lines, however it seems the fullest point of beam is carried further aft before she narrows to the transom.
We'll do some more research and see if we can pin down more information on this.
Please Support The Model Shipwright
TheModelShipwright.com is entirely user supported. If you find something of value here, please "pay it forward" and help us keep the site operating by a secure donation through PayPal ( PayPal account is not required).
Thank you for your support!