LE GLADIATEUR
Free ship plans of the French Navy Mine Warfare Ship Le Gladiateur (The Gladiator).

A net-laying ship, Le Gladiateur was built at Arsenal de Lorient. Keel laid 1932, she was launched 10/04/1933. She was scuttled at Toulon 11/27/1942 by her own crew to avoid capture. Ship was salvaged by Italians 03/30/1943 but later captured by Germans and commissioned them in January 1944 as SG18. She was bombed and sunk by Allied aircraft 4/2/1944.
Dimensions
Displacement standard: 1858 tons
Displacement full: 2293 tons
Length: 113.0 meters
Breadth: 7.12 meters
Draught: 3.50 Meters
No of shafts: 2
Machinery: Parsons geared steam turbines, two Indret boilers
Power: 6000 hp
Max speed: 18 kts
Fuel: oil, 399 tons
Armament: 4 x 1 – 90/50 M1926, 6 x 1 – 8/80, nets
Crew Complement: 132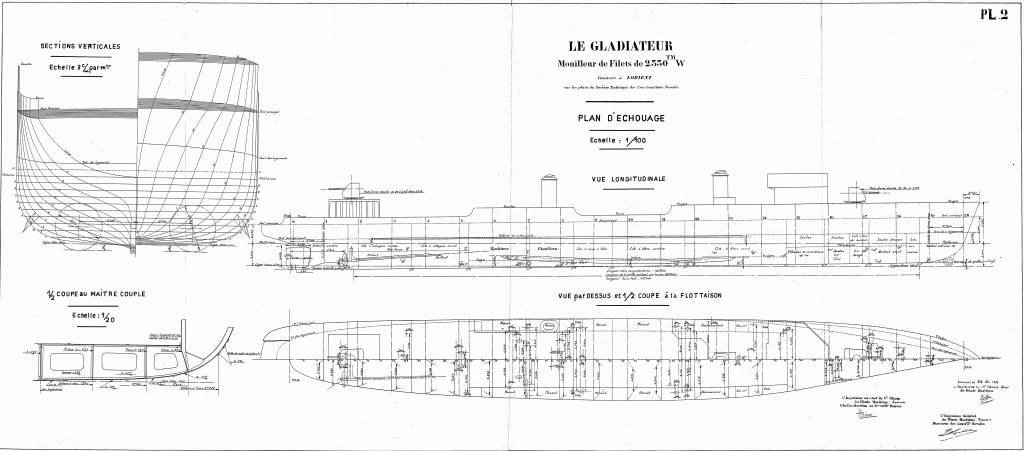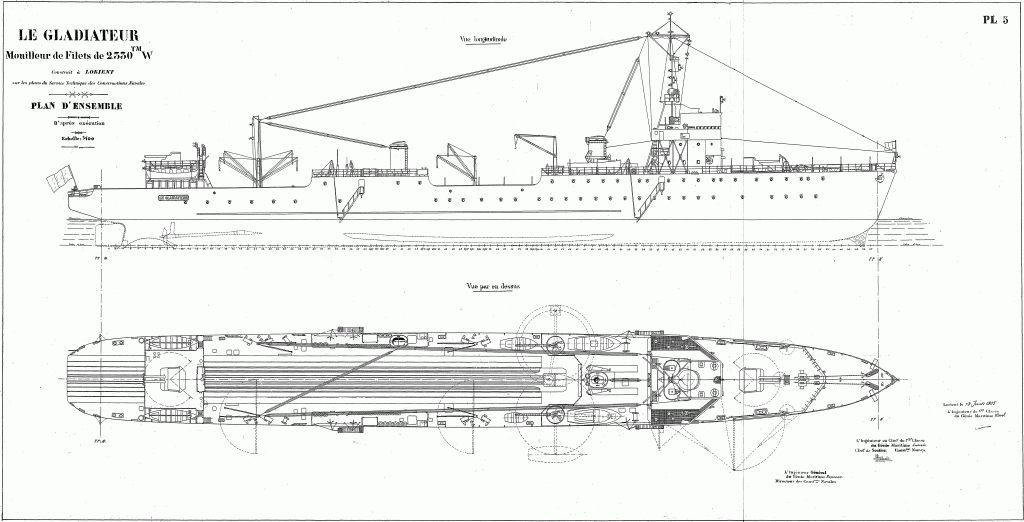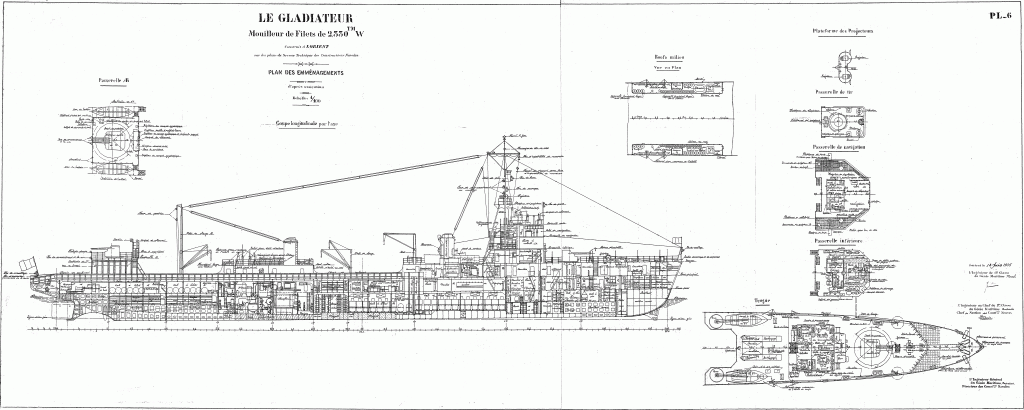 Please Support The Model Shipwright
TheModelShipwright.com is entirely user supported. If you find something of value here, please "pay it forward" and help us keep the site operating by a secure donation through PayPal ( PayPal account is not required).
Thank you for your support!