A member of the largest class of World War II destroyers
Free Ship Plans of Fletcher-class Destroyer U.S.S. Capps
Career continued in Spanish Navy as Lepanto
U.S. Navy Fletcher-class destroyer U.S.S. Capps (DD-550), built by Gulf Shipbuilding Corp.,in Chickasaw, Alabama, was launched in May 1942 and commissioned in June 1943.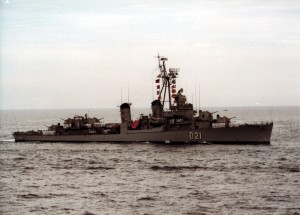 She served in a number of operations in both the Atlantic and Pacific theaters of operation during World War II including raids on German ports, escort duty, and the battles of Iwo Jima and Okinawa.
She was decommissioned and placed in reserve in January 1947, and was transferred to Spain in May 1957. Renamed Lepanto (D21), she served until 1985, when she was decommissioned and scrapped.
The Fletcher class of destroyers was designed in 1939 to improve on earlier destroyer types. The United States Navy commissioned 175 Fletcher-class destroyers during World War II, more than any other destroyer class.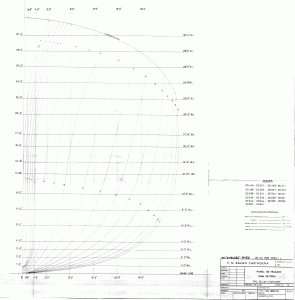 Capable of top speeds near 40 knots and long-range operations, Fletcher-class destroyers participated in combat actions ranging from anti-submarine and anti-aircraft warfare to surface action. Their high speed and long range were particularly suited to the Pacific Theater of Operations, where they are credited with sinking 29 Imperial Japanese Navy submarines.
To reach a 38-knot top speed (44 mph; 70 km/h) Fletcher-class destroyers were equipped with air-encased boilers producing steam at 600 psi and 850°F to increase shaft horsepower from 50,000 in earlier destroyer designs to 60,000.

Fletcher-class destroyers were armed with five five-inch guns in single mounts and 10 21-inch torpedo tubes in twin quintuple centerline mounts. The armament they carried, especially anti-aircraft weapons, was increased during the war with the addition of two 40 mm Bofors quadruple AA guns and six 20 mm Oerlikon dual AA gun positions. Anti-submarine armament was initially two depth charge racks at the stern, as the war went on, up to six K-gun depth charge launchers were added.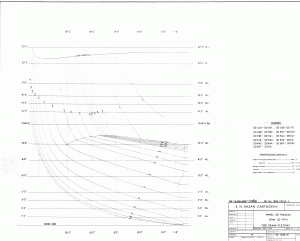 Nineteen Fletcher-class destroyers were lost during World War II; six more were damaged and not repaired. At the end of hostilities, the remainder were decommissioned and put in reserve status, until many were reactivated for service in the Korean War.
Many of the Fletcher-class destroyers were sold in the 1950s to other countries for use in their navies, including: Argentina: 5; Brazil: 7; Chile: 2; Colombia: 1; Greece: 6; Italy: 3; Japan: 2; Mexico: 2; Peru: 2; South Korea: 3; Spain: 5; Taiwan: 4; Turkey: 4; West Germany: 6.
Fletcher-class Destroyer Details
Name: U.S.S. Capps
Namesake:Rear Admiral Washington L. Capps
Builder: Gulf Shipbuilding Corporation,Chickasaw, Alabama
Laid down: 12 June 1941
Launched: 31 May 1942
Commissioned: 23 June 1943
Decommissioned:15 January 1947
Fate: Transferred to Spain, 15 May 1957
Name: Lepanto
Namesake: Battle of Lepanto
Struck: 31 December 1985
Fate: Scrapped
Displacement: 2,050 tons
Length: 376 ft 6 in (114.76 m)
Beam: 39 ft 8 in (12.09 m)
Draft: 17 ft 9 in (5.41 m)
Propulsion: 60,000 shp (45 MW); 2 propellers
Speed: 35 knots (65 km/h)
Range: 6,500 nautical miles at 15 kt (12,000 km at 28 km/h)
Complement: 273
Armament:
 5 × 5 in (130 mm)/38 guns,
10 × 40 mm AA guns,
7 × 20 mm AA guns,
10 × 21 in (530 mm) torpedotubes,
6 × depth charge projectors,  2 × depth charge tracks
Please Support The Model Shipwright
TheModelShipwright.com is entirely user supported. If you find something of value here, please "pay it forward" and help us keep the site operating by a secure donation through PayPal ( PayPal account is not required).
Thank you for your support!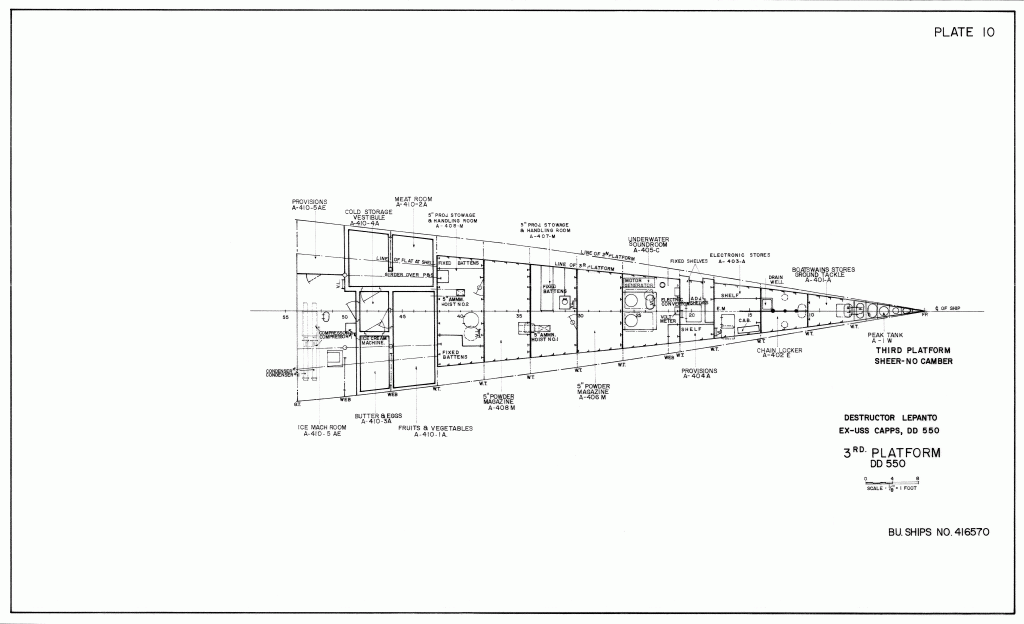 More Information on fletcher-class destroyers:
Fletcher-class destroyers at Destroyer History Foundation
Destroyers Online, Fletcher class
Fletcher-class facts, USS Bush website
navsource.org: USS Capps
hazegray.org: USS Capps
destroyersonline.com: USS Capps