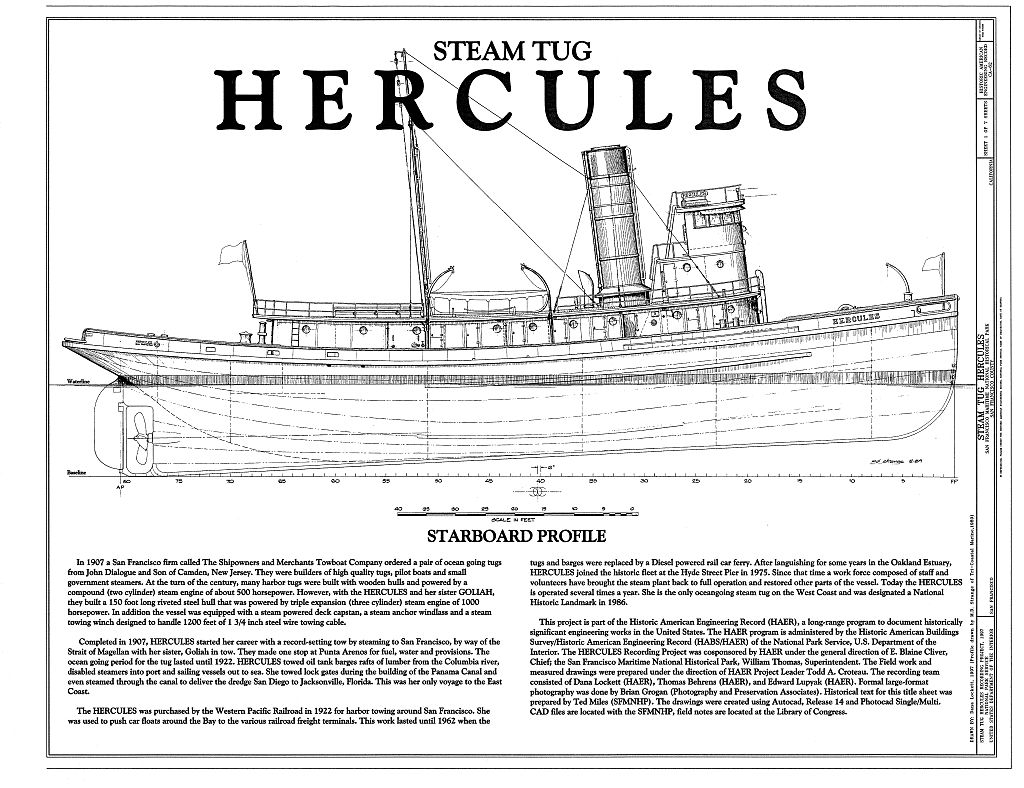 Click on image for medium-resolution plans; High-resolution plan links at bottom of page
In 1907 the San Francisco firm The Shipowners and Merchants Towboat Company ordered two ocean-going tugboats from John Dialogue and Son of Camden, New Jersey, builders of tugs, pilot boats, and small steamers. At the turn of the century many harbor tugs were built with wooden hulls and powered by a compound two-cylinder steam engine of about 500 horespower. Hercules and her sister Goliah instead were built with 150 foot riveted steel hulls and thriple expansion three-cylinder 1000 horsepower steam engines. They were also given steam powered deck capstans, steam anchor windlasses, and steam towing winches designed for 1,200 feet of 1.75 inch steel towing cable.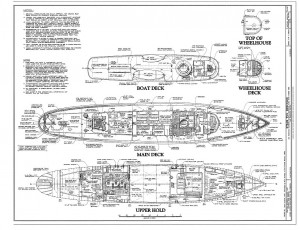 Hercules started her career by towing Goliah through the Strait of Magellan to reach San Francisco, with just one stop for fuel, water, and provisions. Until 1922 Hercules towed barges and rafts of lumber from the Columbia River, as well as bringing disabled steamers into port and sailing vessels out to sea. During the building of the Panama Canal she towed gates for the locks, and steamed through the canal to deliver a dredge to Florida.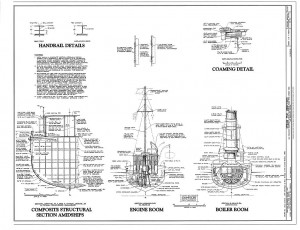 In 1922 the Western Pacific Railroad purchased Hercules for harbor towing. Until 1962 she delivered car floats to the railroad freight terminals around San Francisco Bay. After the steam tugs were replaced by a diesel-powered car ferry, Hercules languished in the Oakland Estuary until moved to they Hyde Street Pier in 1975. A group of museum staff and volunteers have restored her steam engine, allowing Hercules to be operated several times a year, keeping the heritage of steam power alive.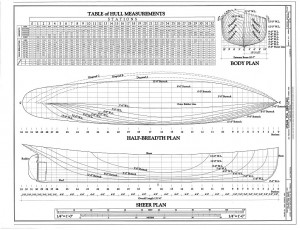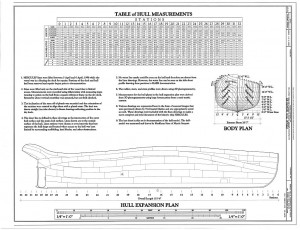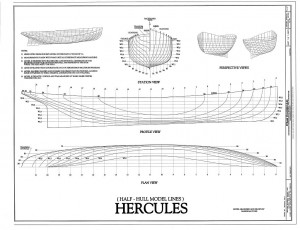 The only ocean-going steam tug on the West Coast, Hercules was designated a National Historic Landmark in 1986. She was was documented as part of the Historic American Engineering Record, a program of the National Park Service. The photos and drawings from that survey are kept by the Library of Congress.
High-Resolution Plan Links
3. Deck Plan
5. Lines Plan
Please Support The Model Shipwright
TheModelShipwright.com is entirely user supported. If you find something of value here, please "pay it forward" and help us keep the site operating by a secure donation through PayPal ( PayPal account is not required).
Thank you for your support!