U.S. Coast Guard Icebreaker Mackinaw
The Queen of the Great Lakes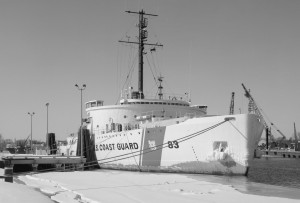 During World War II war production increased ship traffic on the Great Lakes, and with two U.S. Coast Guard Great Lakes ice breakers reassigned to the East Coast, there was a strong need for a new one.
Built specifically for service on the Great Lakes, when Mackinaw was launched, she was the most powerful icebreaker in the world. She was in a class of her own, as no other ships were built to her specifications. She went on to a 62 year service career, becoming an icon to the Great Lakes mariners and residents of coastal towns that depended on her to clear a path through the lakes' thick ice.
When she was decommissioned, she became a museum ship in Mackinaw City, Michigan.
The Mackinaw was documented during her final days with the Coast Guard as part of the Historic American Engineering Record, a project of the U.S. Department of the Interior. The records of that survey are kept by the Library of Congress.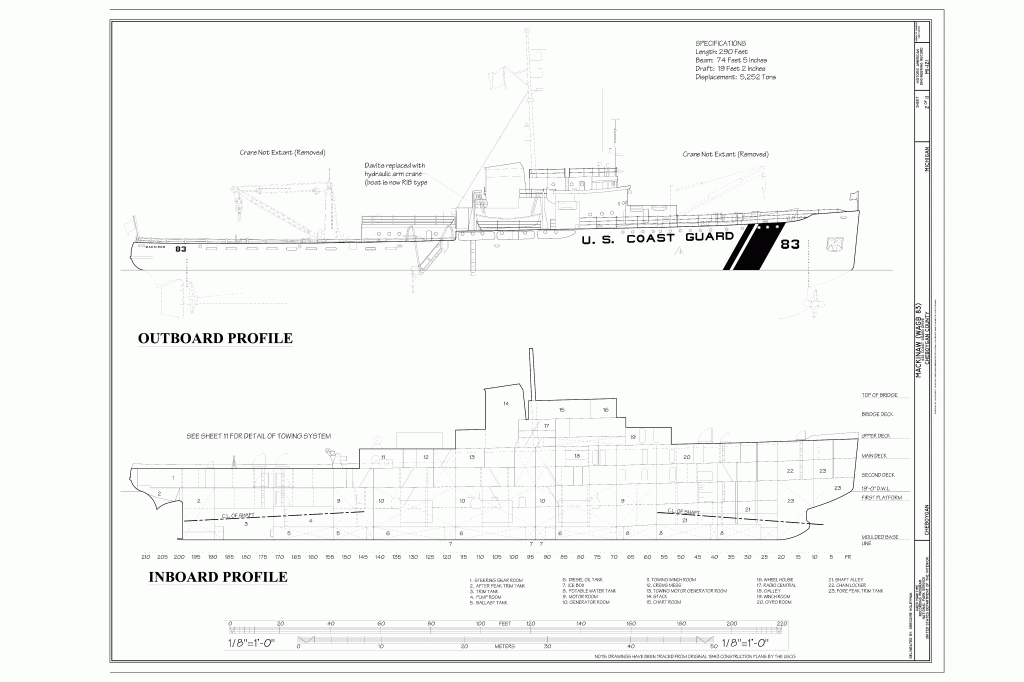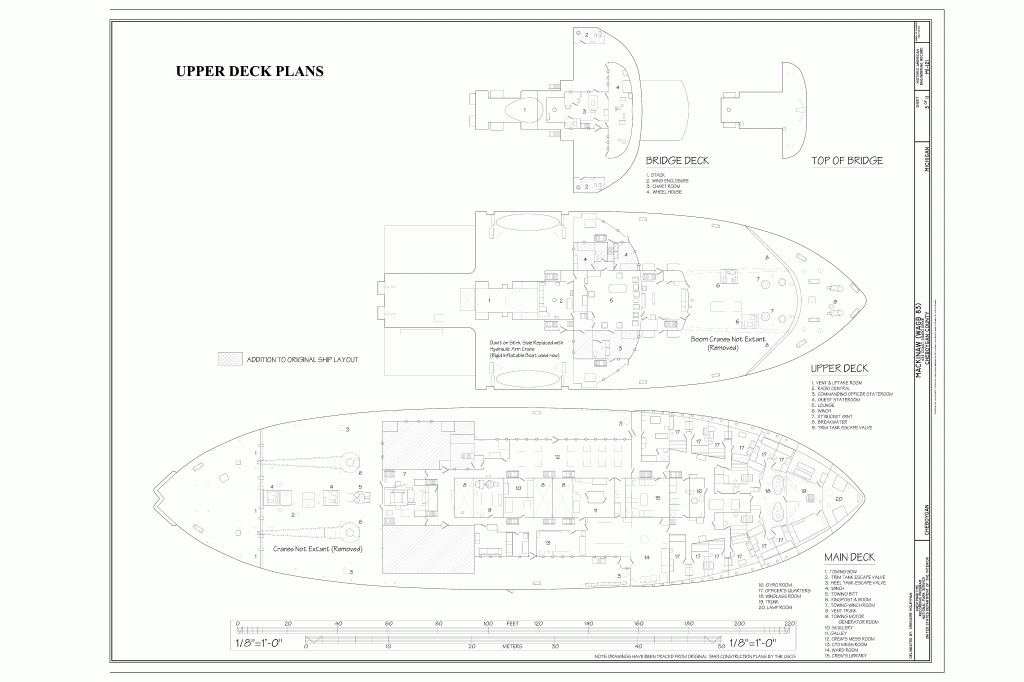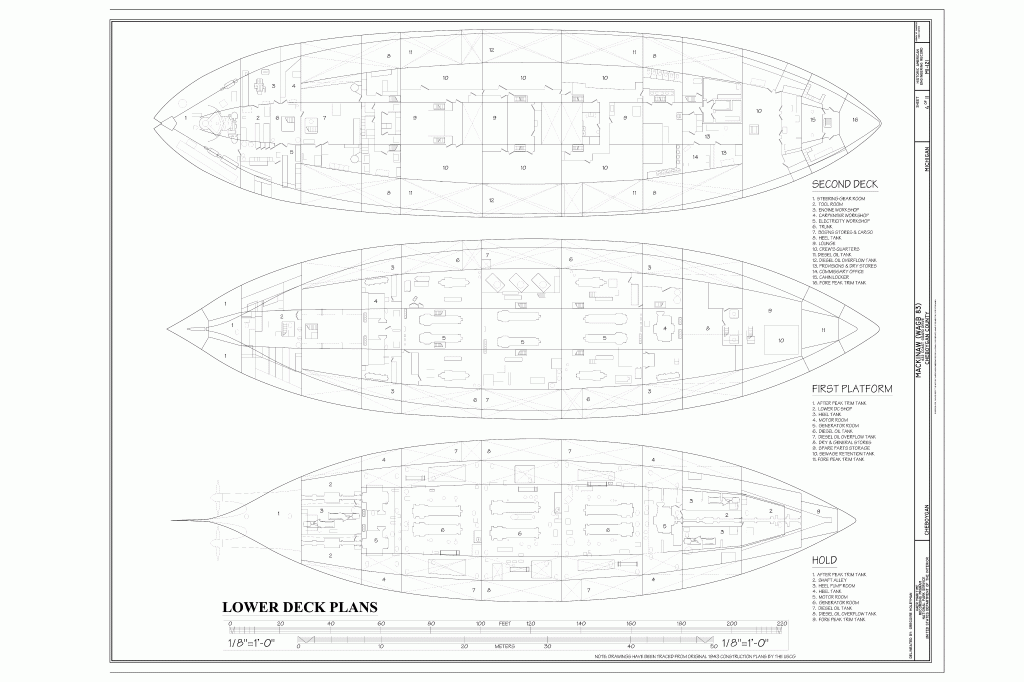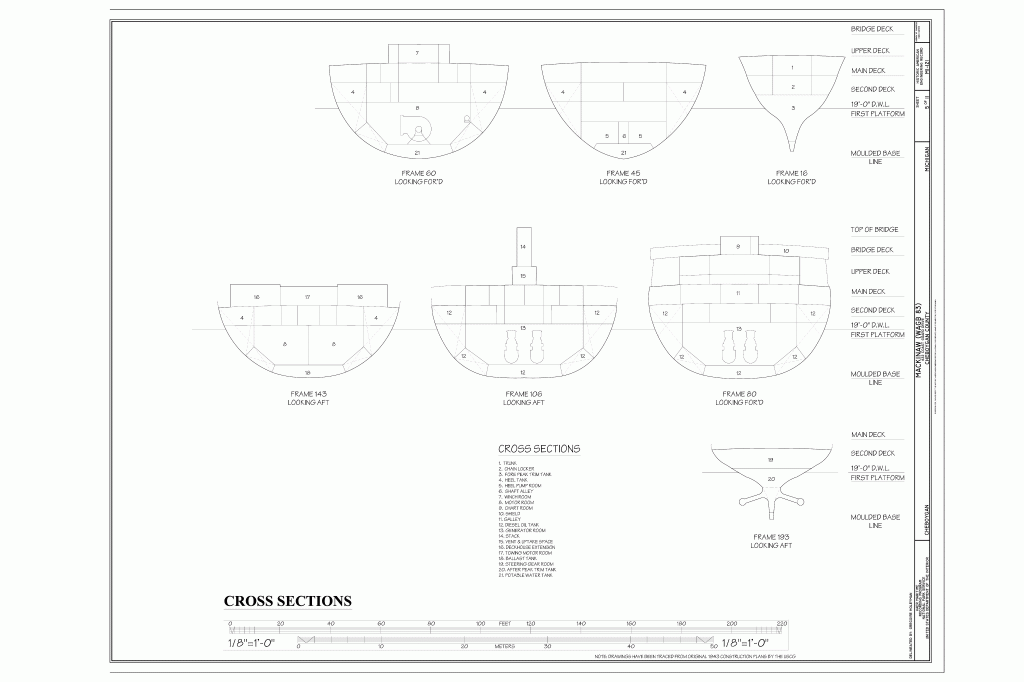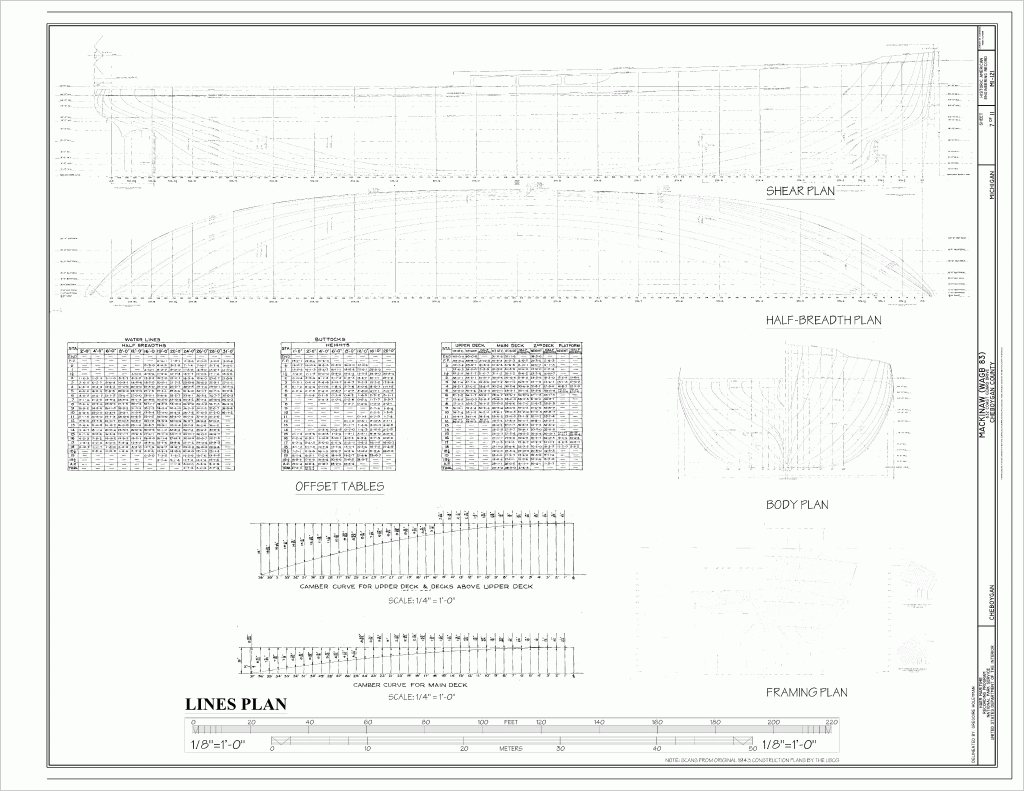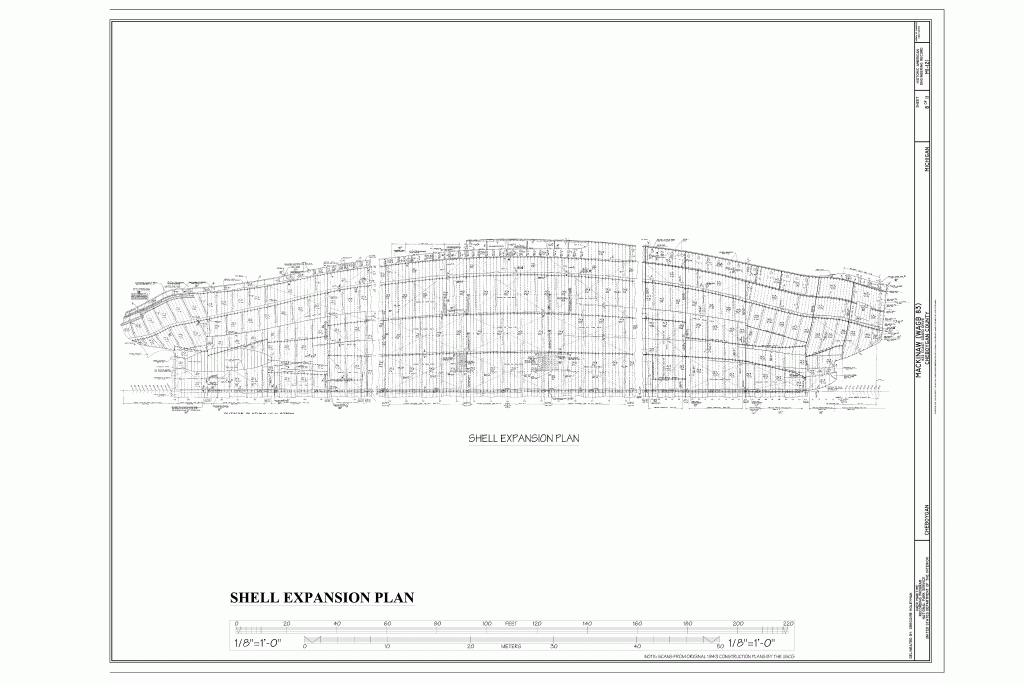 Please Support The Model Shipwright
TheModelShipwright.com is entirely user supported. If you find something of value here, please "pay it forward" and help us keep the site operating by a secure donation through PayPal ( PayPal account is not required).
Thank you for your support!
How Valuable to You is TheModelShipwright.com?