U.S.N.S. Comet First Roll-on/Roll-off Cargo Vessel of Her Kind
C-3 Cargo Ship Had Stern Loading Ramp Allowing Vehicles to Load Under Their Own Power
First Deep-draft Ocean Going Cargo Vessel To Offer Self-Loading
The first of her kind, U.S.N.S. Comet was designed for roll-on/-off loading of wheeled cargo such as military vehicles. Her keel was laid May 15, 1956. The ship was launched July 31, 1957, and delivered January 24, 1958.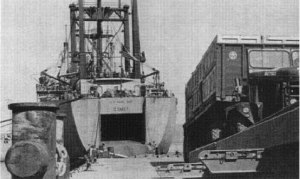 Built of riveted and welded steel, she was designed by the U.S. Navy Bureau of Ships and the Maritime Administration to carry fully-loaded self-propelled wheeled or tracked vehicles, and able to load and unload them through a ramp in her stern and four side loading ports. A series of internal ramps allowed the vehicles to be moved under their own power or towed into the holds.
More traditional kingposts and booms along the main deck also allowed additional loading through deck hatches.
U.S.N.S Comet was powered by two boilers generating steam to drive geared turbines that turned twin screws. A single deckhouse positioned nearly amidship comprised the entirety of the superstructure.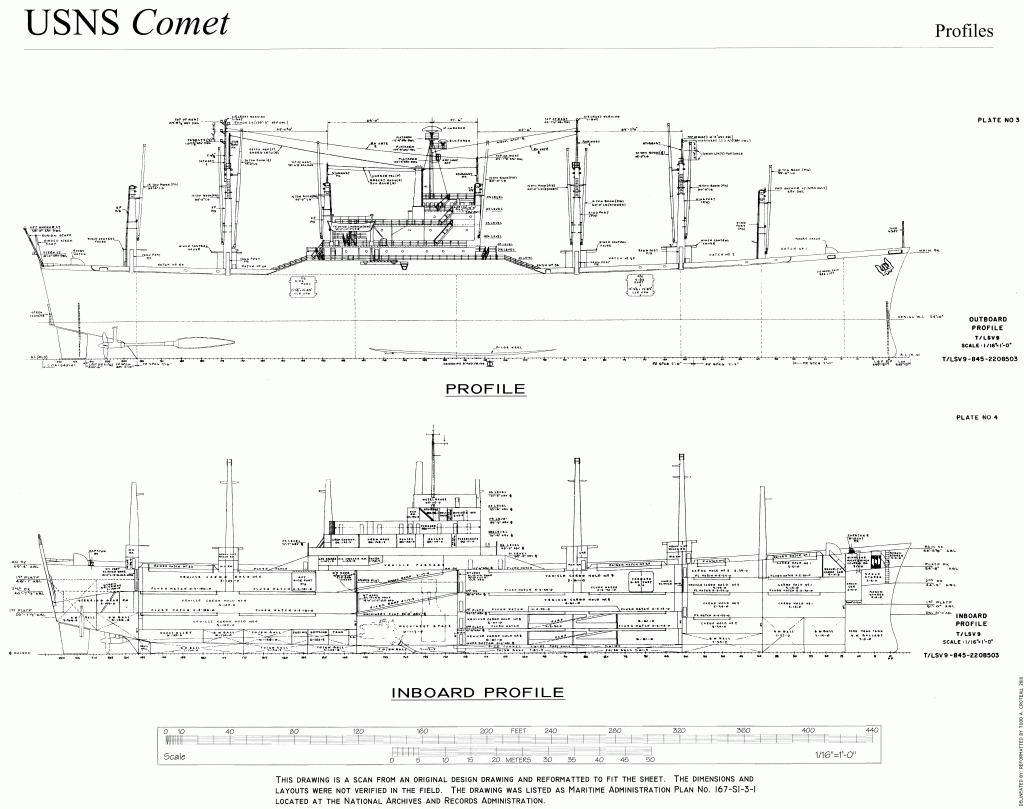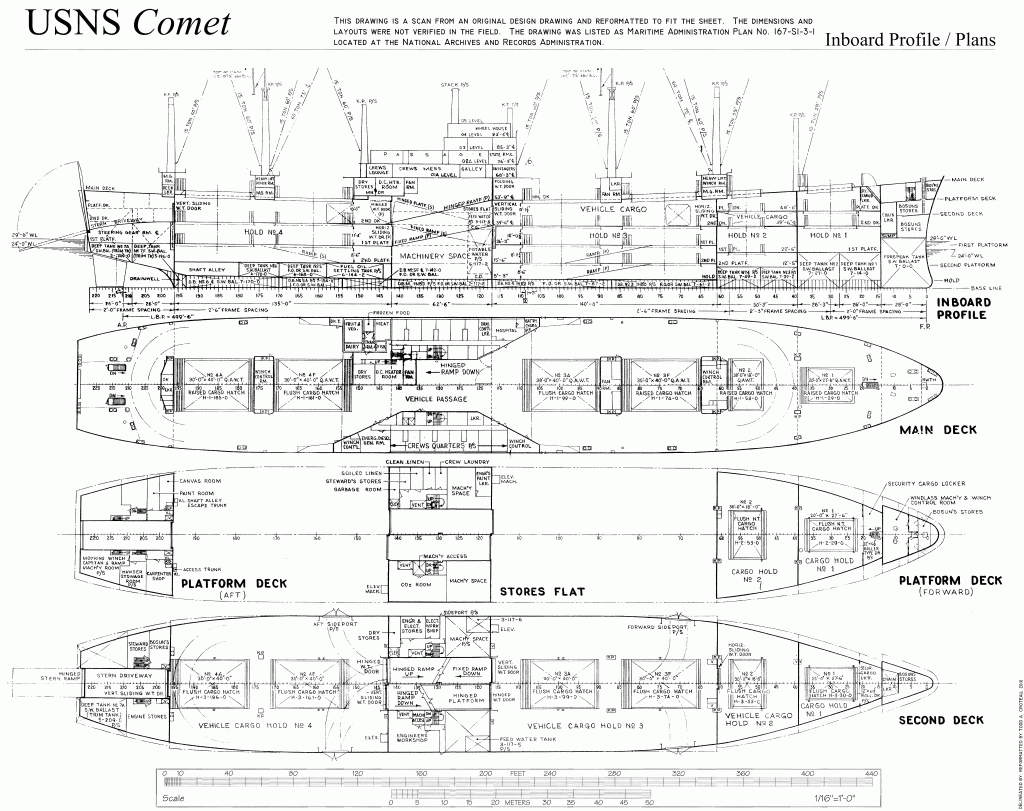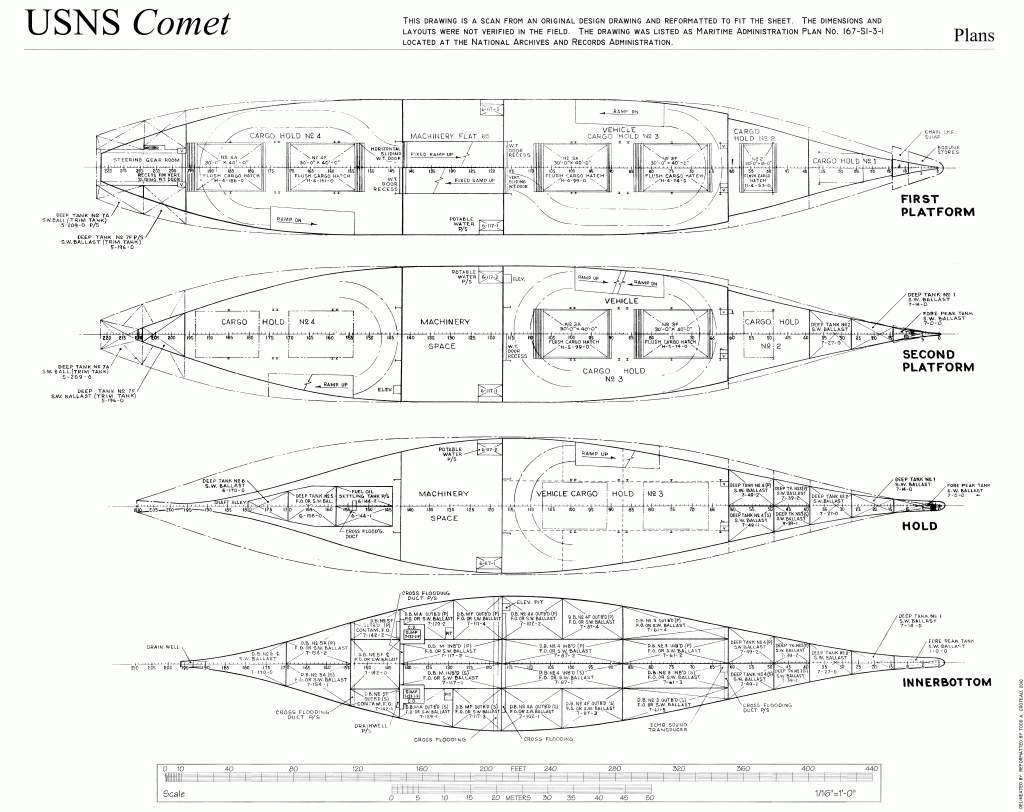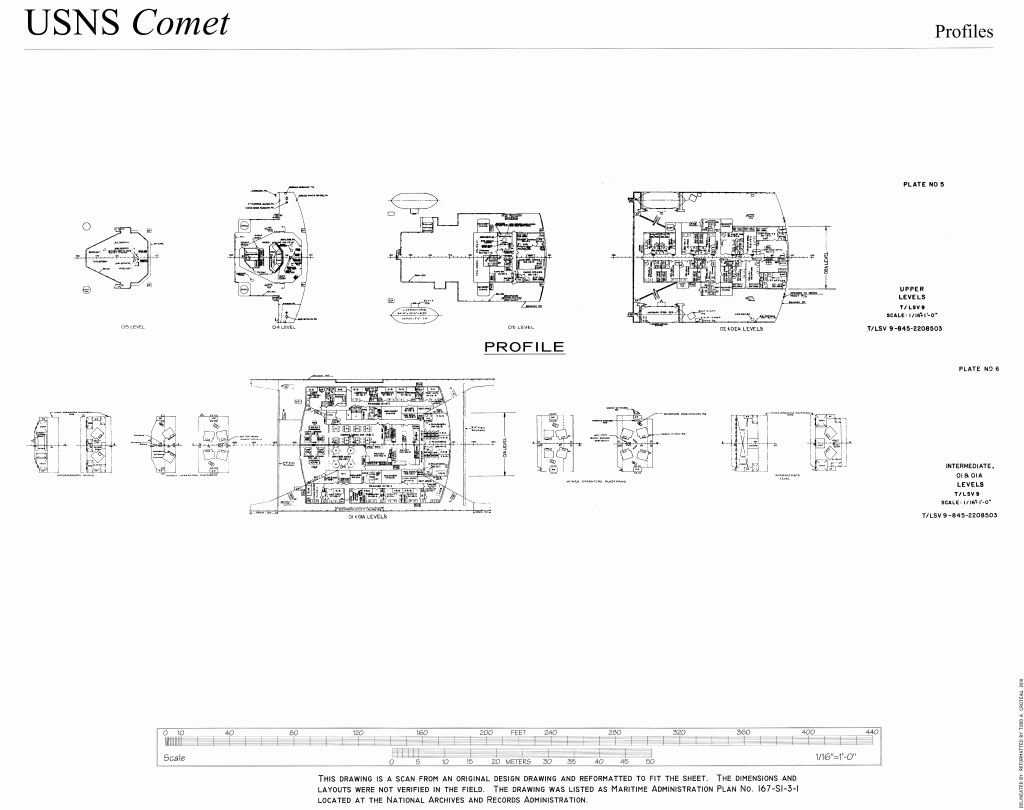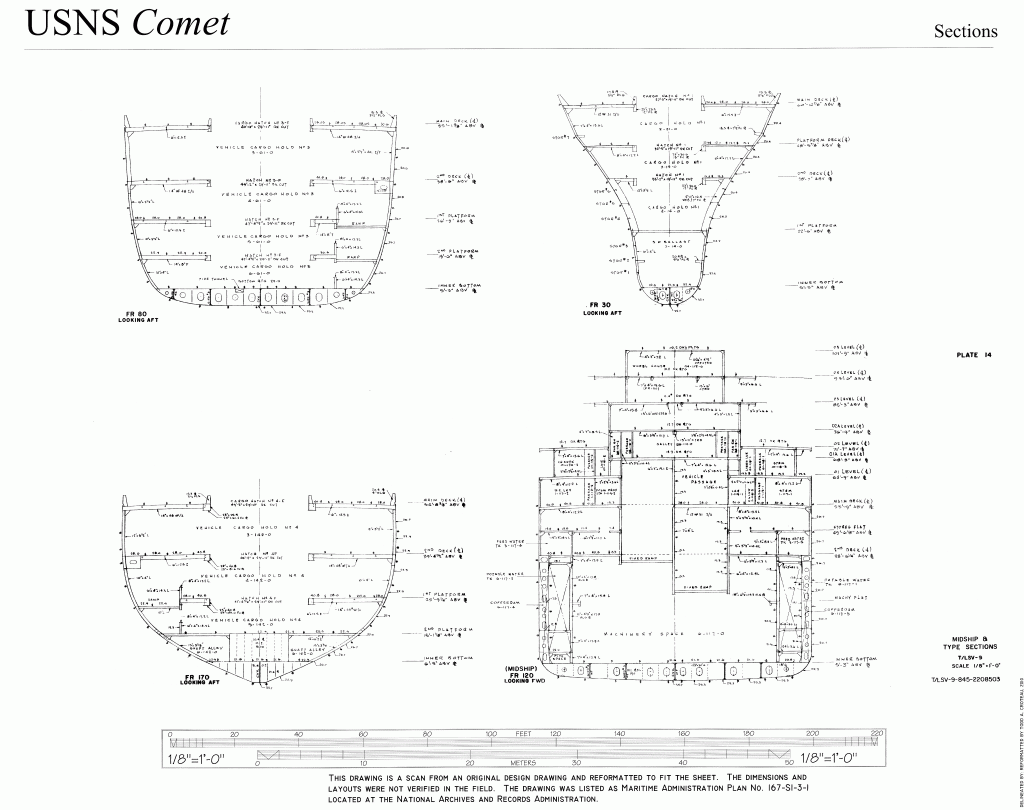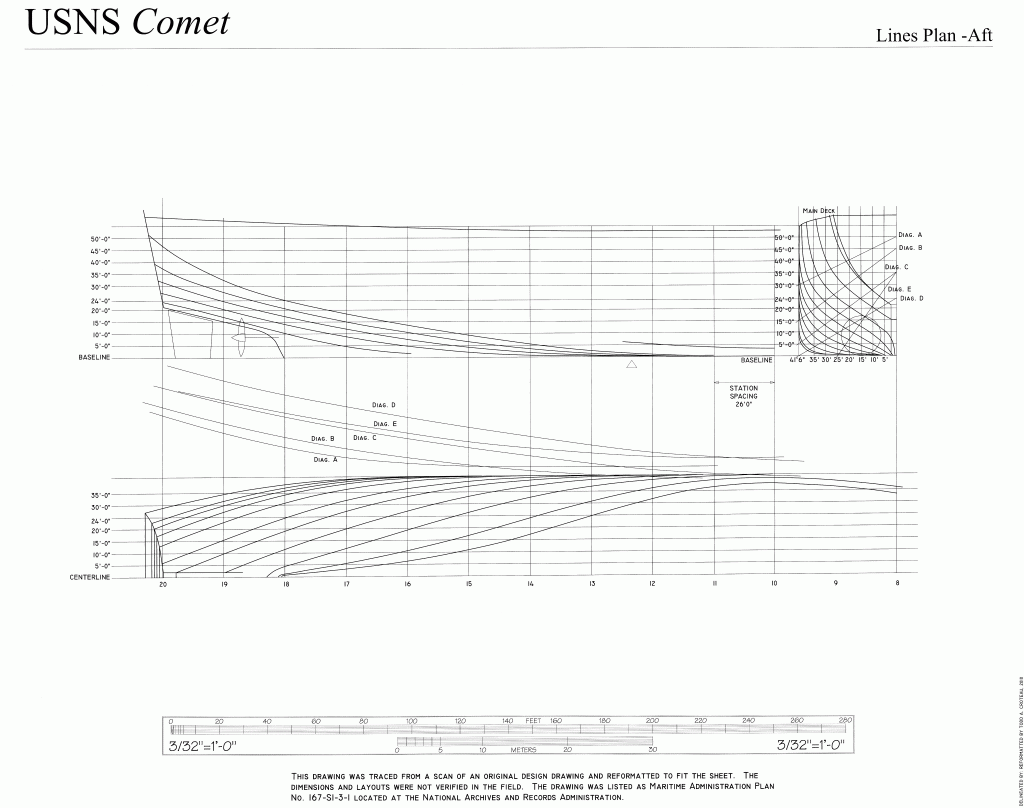 U.S.N.S. Comet was recorded by the Historic American Engineering Record under cosponsorship of the U.S. Maritime Administration. HAER Maritime Program Coordinator Todd A. Croteau supervised the project with MARAD historian Barbara Voulgaris. Architect Ashley T. Walker, photographer Jet Lowe, and historian Michael R. Harrison were the recording team.
Please Support The Model Shipwright
TheModelShipwright.com is entirely user supported. If you find something of value here, please "pay it forward" and help us keep the site operating by a secure donation through PayPal ( PayPal account is not required), or by shopping with our advertisers.
Thank you for your support!