This free ship plan of a trireme is brought to use by French Vice-Admiral François-Edmond Pâris in his Souvenirs de Marine Conservés. Titled "Trière Athénienne restituée par M. le C. Amiral Serre 1882," it roughly translates to "Athenian trireme returned (plan reconstructed?) by Counter-Admiral (Rear Admiral) Serre."
While the term "Trireme" is normally used to describe ancient warships, the term may also refer to medieval and early modern galleys with three banks of oars per side. According to Wikipedia,
"The rowing arrangement of these differed considerably, though, since knowledge of the multi-level structure of the original triremes was lost some time during Late Antiquity."
Based on the differences in the rowing arrangement between this ship and plans I've found of ancient triremes, I'm guessing it is more likely a Medieval galley than an ancient trireme.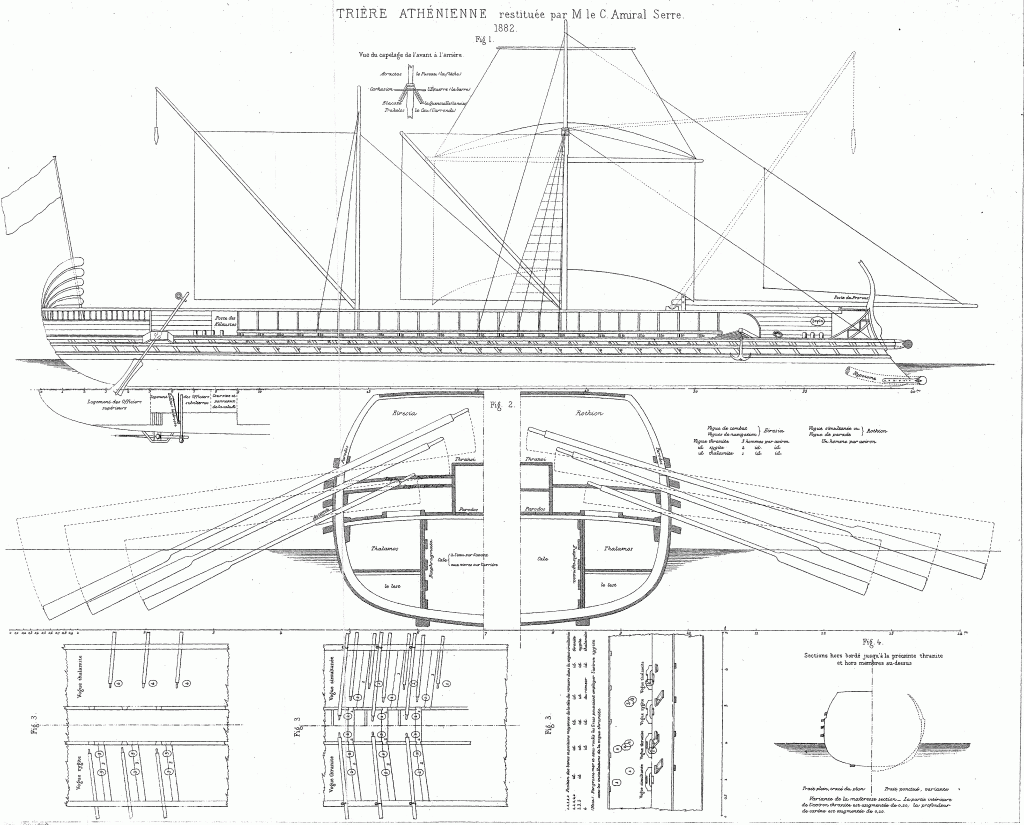 Please Support The Model Shipwright
TheModelShipwright.com is entirely user supported. If you find something of value here, please "pay it forward" and help us keep the site operating by a secure donation through PayPal ( PayPal account is not required).
Thank you for your support!