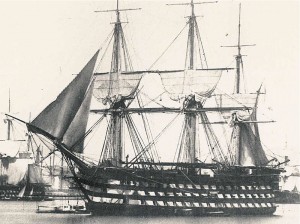 Launched in 1812, Montebello was an Océan type ship of the line of the French Navy. Plans list her as a 120-gun ship, but many historical references refer to her as a 118-gun ship.
She was refitted in 1821; in 1851, she was refitted to receive a 140 shp (100 kW) steam engine.
In 1854 she took part in the Crimean war as admiral Armand Joseph Bruat's flagship. A cholera epidemic onboard affected 300 of her crew, of whom 120 died, including Bruat. On 5 March 1855 she took part in the siege of Siege of Sevastopol, then in the expedition to Kerch and in the Battle of Kinburn. In 1860 Montebello replaced Suffren at Toulon as a school-ship for gunnery, and in 1867, she was used as a floating barracks.
She was scrapped in 1889.
The Montebello would be a great choice for the model shipwright looking for a "masterpiece" scratch-building project.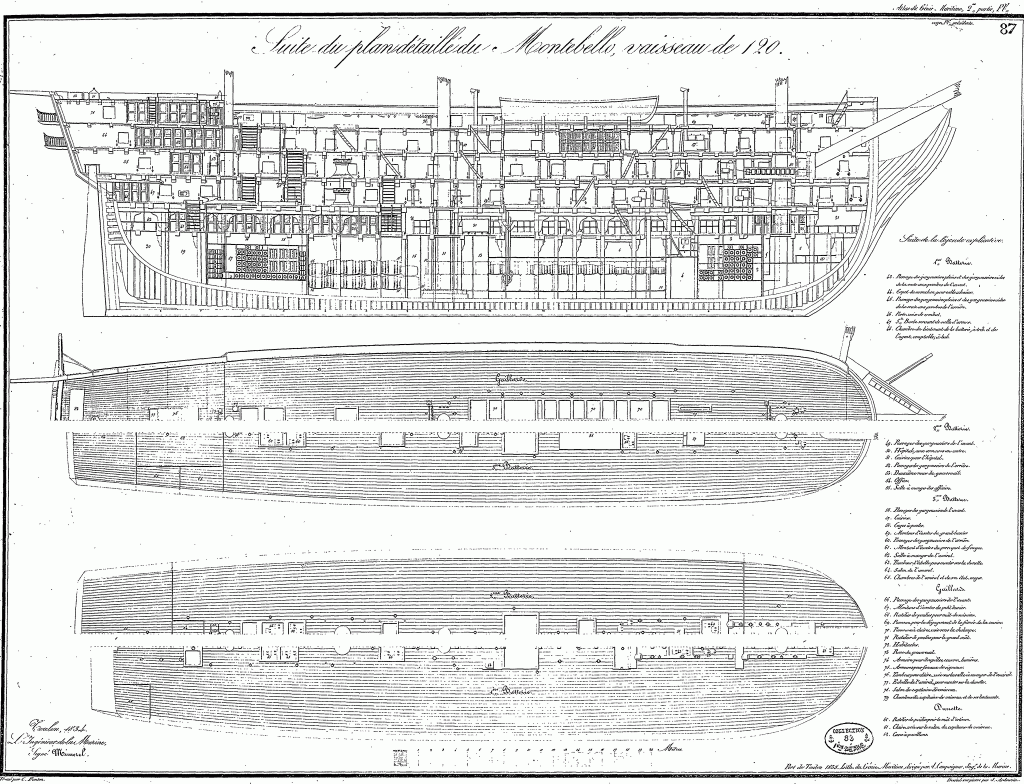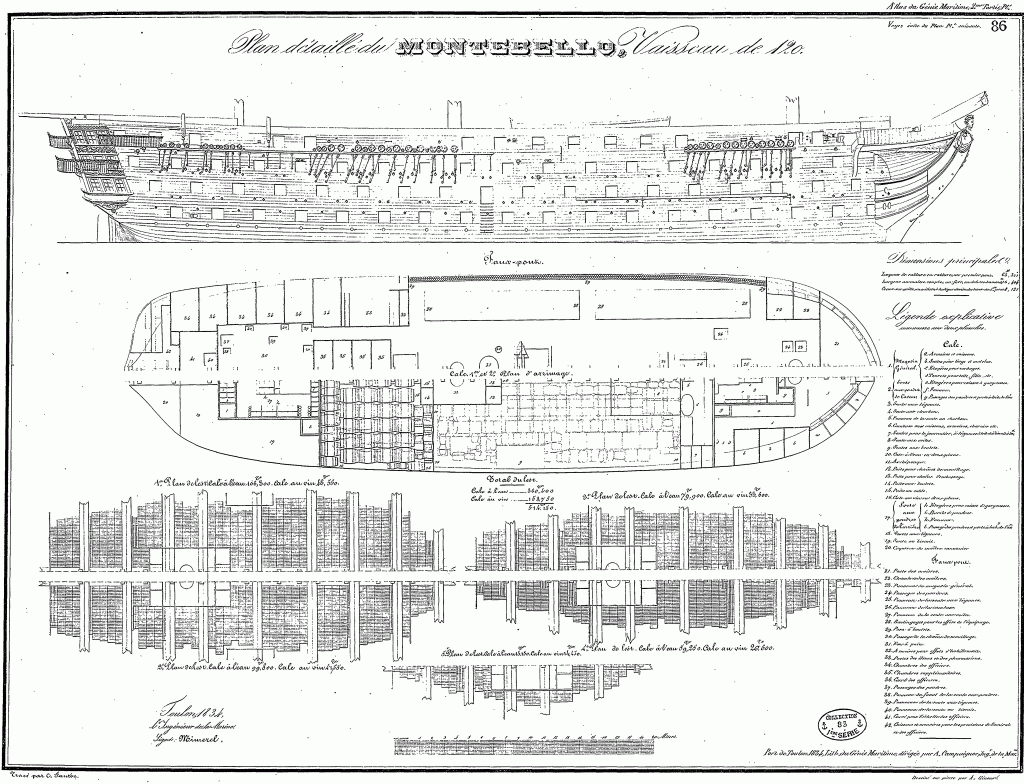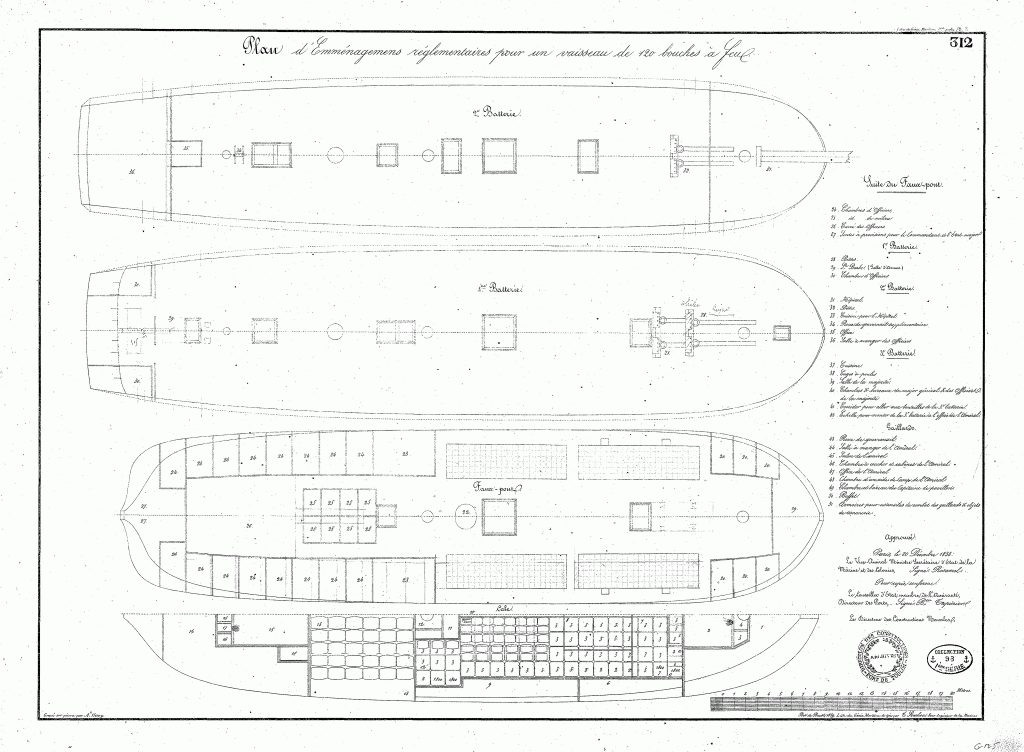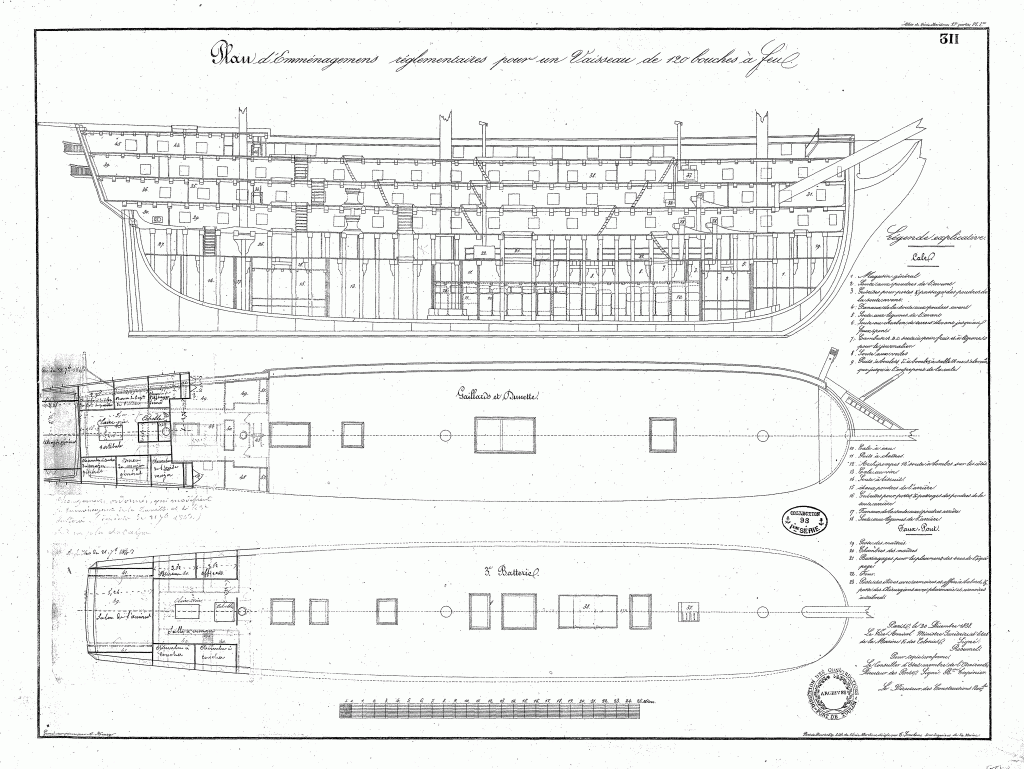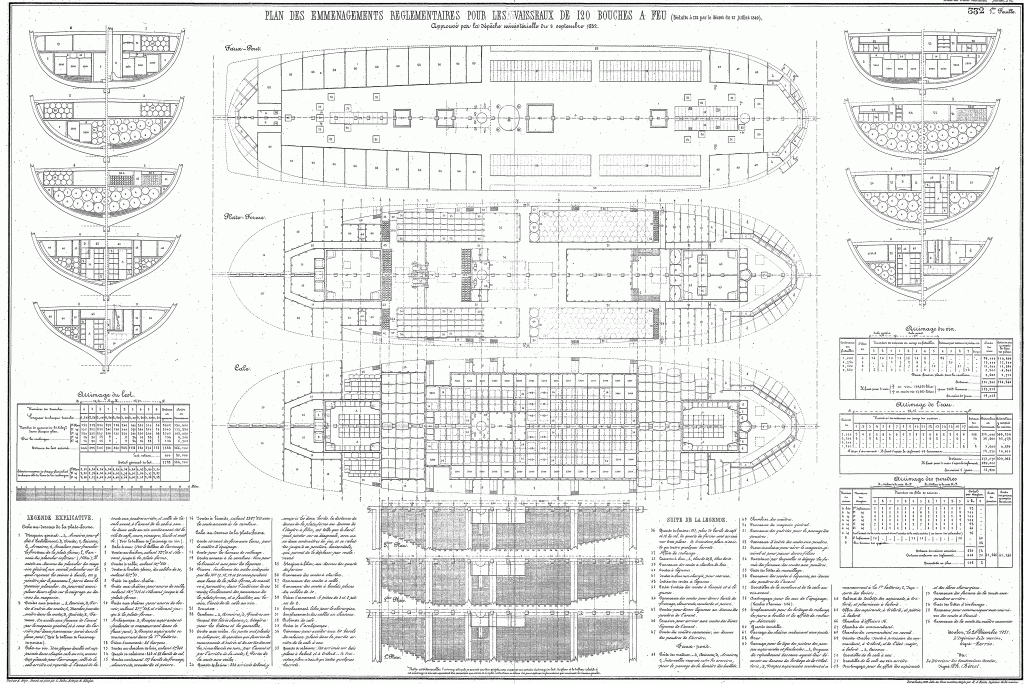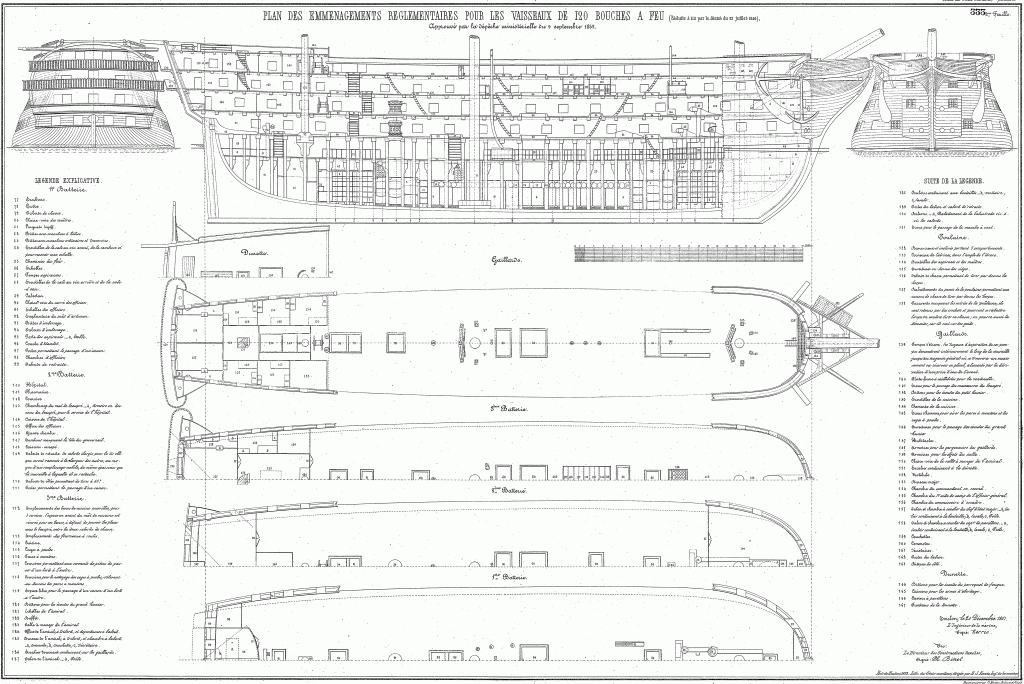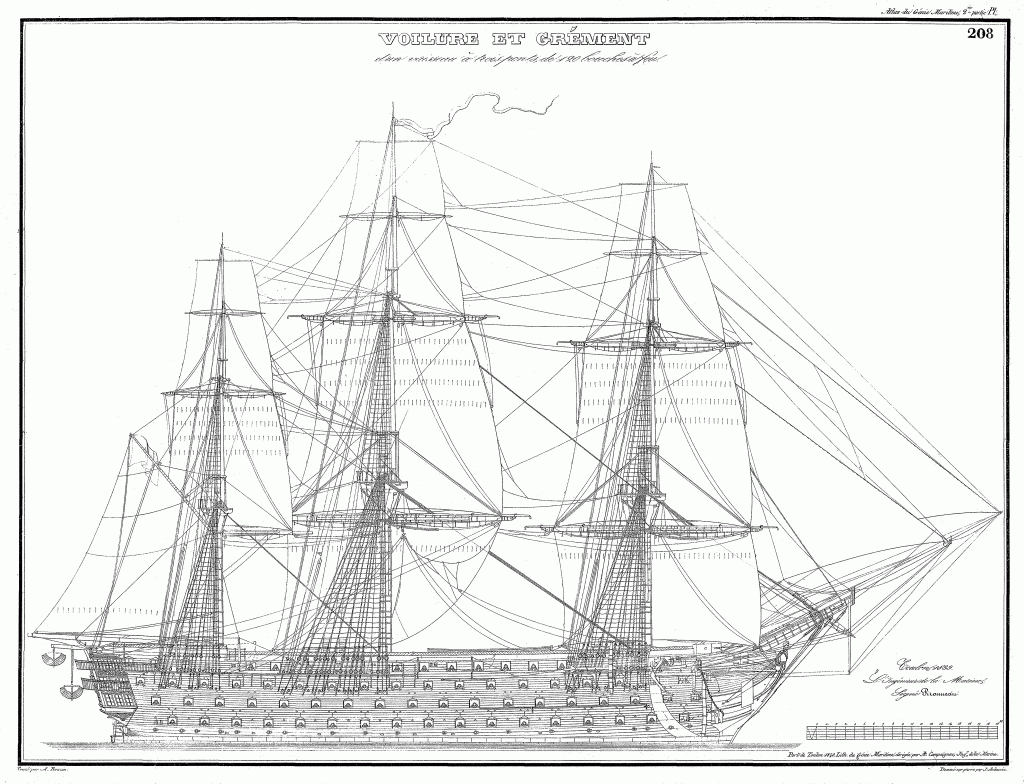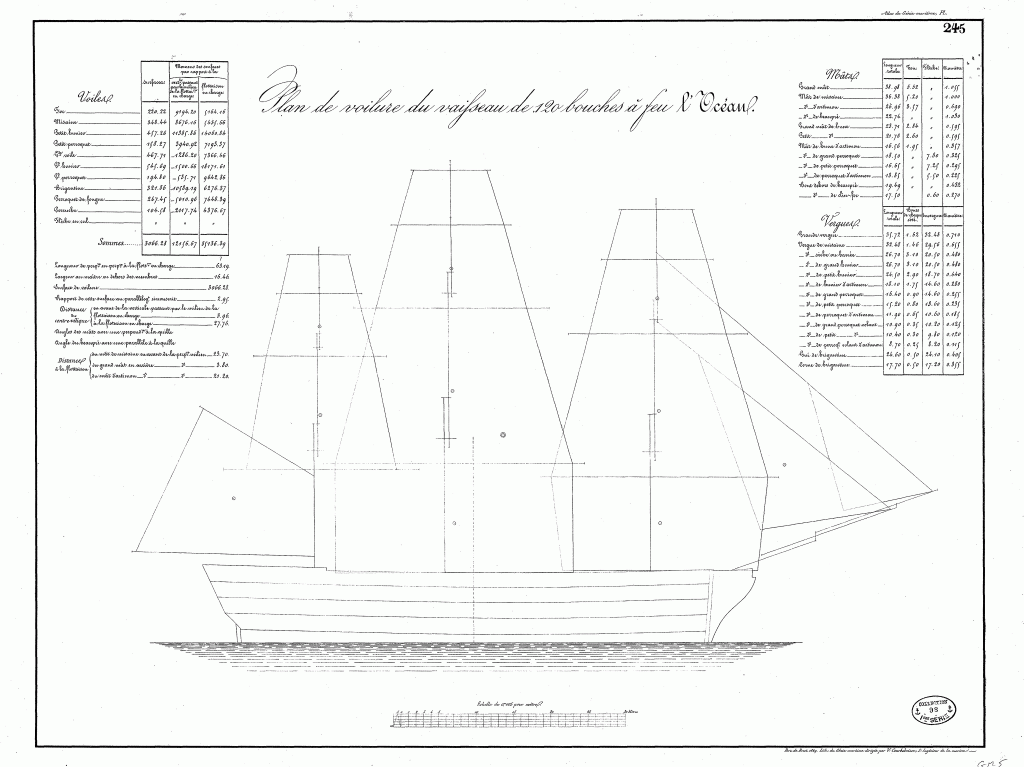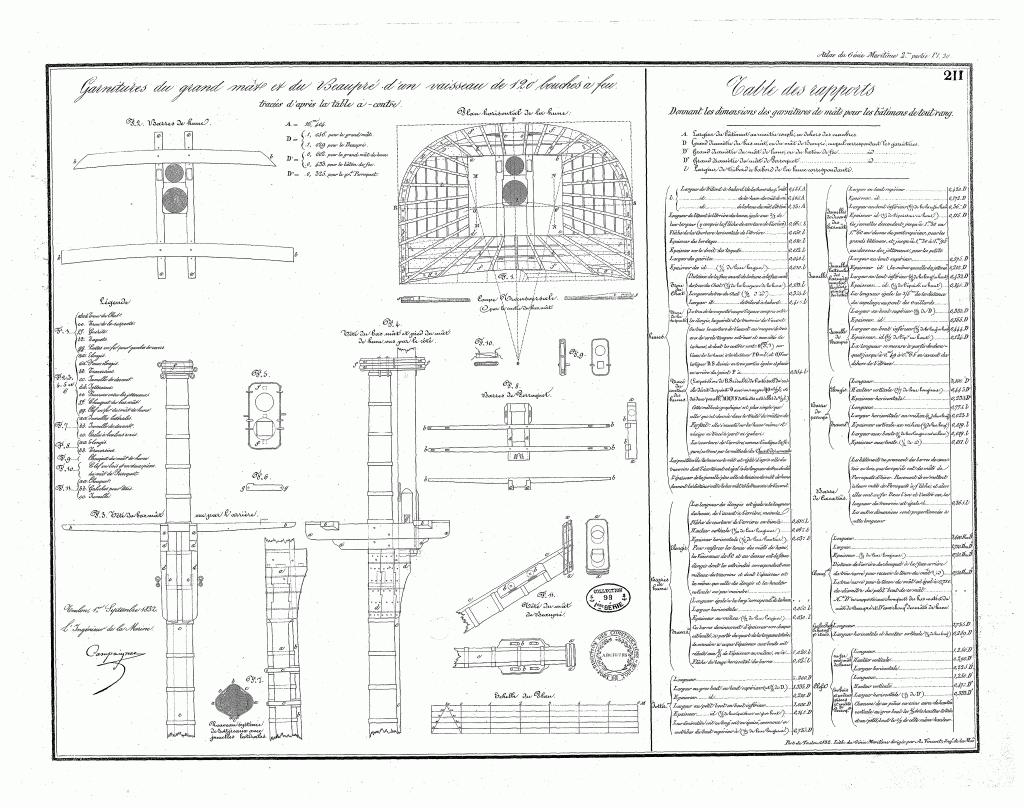 Please Support The Model Shipwright
TheModelShipwright.com is entirely user supported. If you find something of value here, please "pay it forward" and help us keep the site operating by a secure donation through PayPal ( PayPal account is not required).
Thank you for your support!