Ship Plans of Italian Barquentine "Fidente"
For scratch-building a scale ship model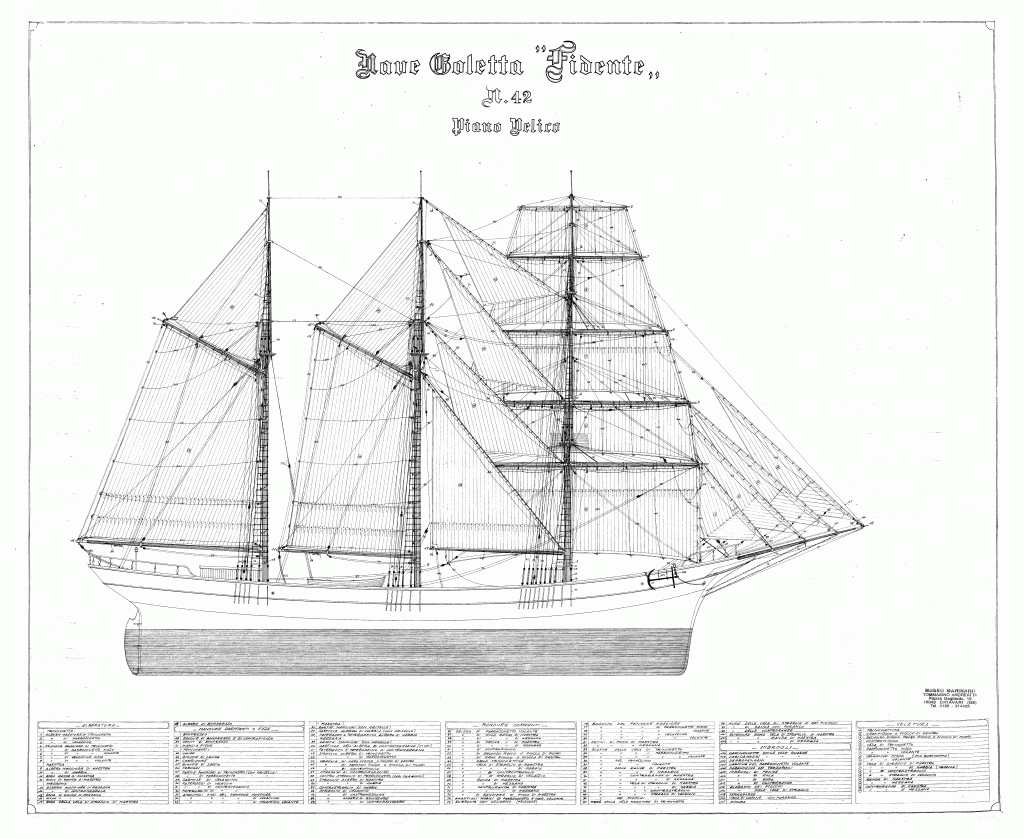 From Italian archives come the plans of the "Ship-Schooner" Fidente (Trusting).
In English we would refer to her as a barquentine (alternatively barkentine), which wikipedia defines as is a sailing vessel with three or more masts; with a square rigged foremast and fore-and-aft rigged main, mizzen and any other masts.
The barquentine rig offered advantages of a smaller crew, good performance before the wind and the ability to sail relatively close to the wind while carrying plenty of cargo, which made it a popular rig at the end of the 19th century.
Today, barquentines are popular with modern tall ship and sail training operators as the mainly fore-and-aft sails can be operated with ease, but the foremast of square sails offers a dramatic appearance as she sails into port.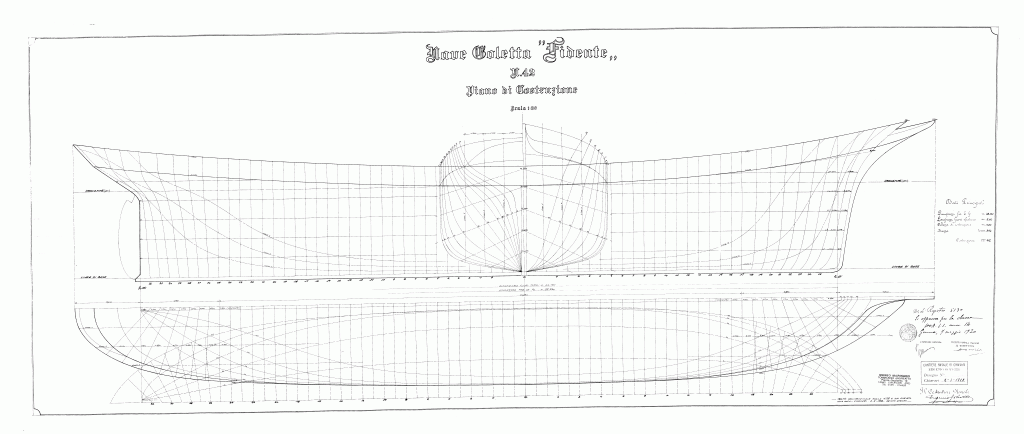 Please Support The Model Shipwright
TheModelShipwright.com is entirely user supported. If you find something of value here, please "pay it forward" and help us keep the site operating by a secure donation through PayPal ( PayPal account is not required).
Thank you for your support!