Once Numerous, West Coast Lumber Schooners Rare
Documentation of Now Disassembled Schooner Wawona
May be Last Documentary Photographs Available of Historic Ship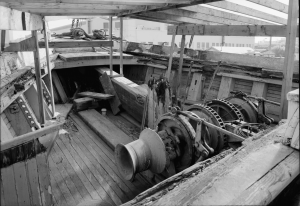 From the scores of wooden three-masted schooners built in the 19th and early 20th centuries for service in the West Coast lumber trade, the schooner Wawona was one of only two known to be preserved when she was surveyed by the Historic American Engineering Record in 1986. She was dismantled in 2009. She and the one surviving lumber schooner, C.A. Thayer (National Maritime Museum, San Francisco), were built by Hans D. Bendixsen, who was well known in his time for the superior construction of his vessels.
Wawona was designed for the Dolbeer & Carson Lumber Company of Eureka, California to transport more than 500,000 board feet of lumber per voyage from from the Pacific Northwest to ports further south on the coast. Like most ships in her day, Wawona's hull was lofted from a carved wooden half model rather than a detailed set of engineering drawings. She cost $29,075 to build, and was launched September 27, 1897.
Her official dimensions at launch were:
Length: 156.0 feet
Beam: 36.0 feet
Depth: 12.3 feet
Gross Tonnage: 468.42
Net Tonnage: 413.94
Wawona was listed on the National Register of Historic Places in 1970.
To see her plans check out our Historic Lumber Schooner Wawona plans page.
Note that the awning constructed over the deck is not part of the original vessel.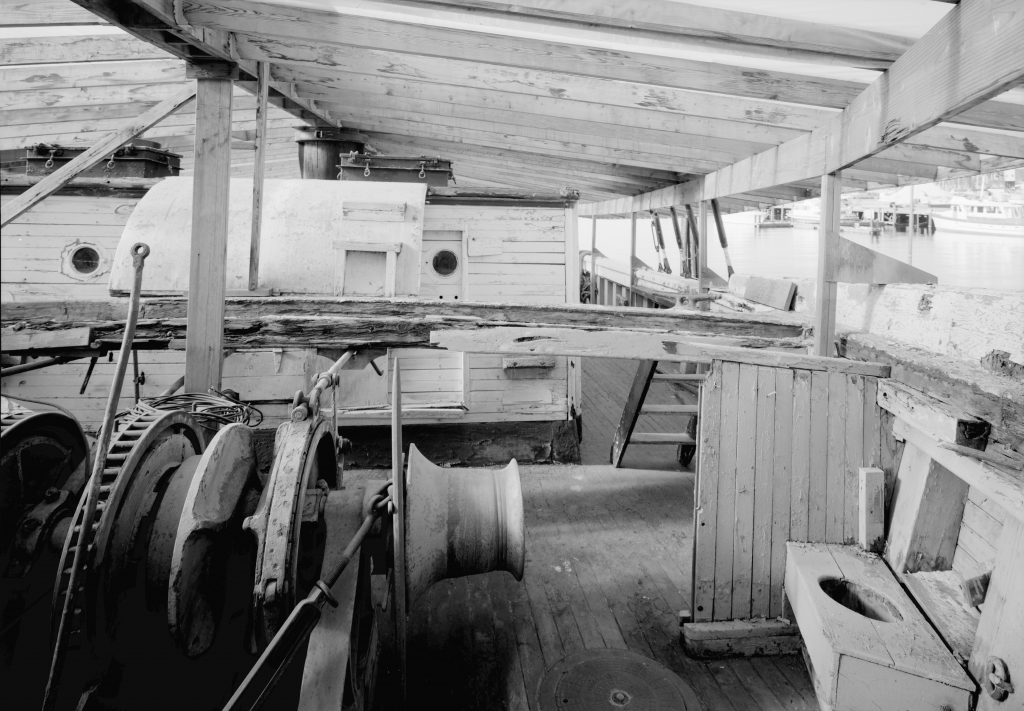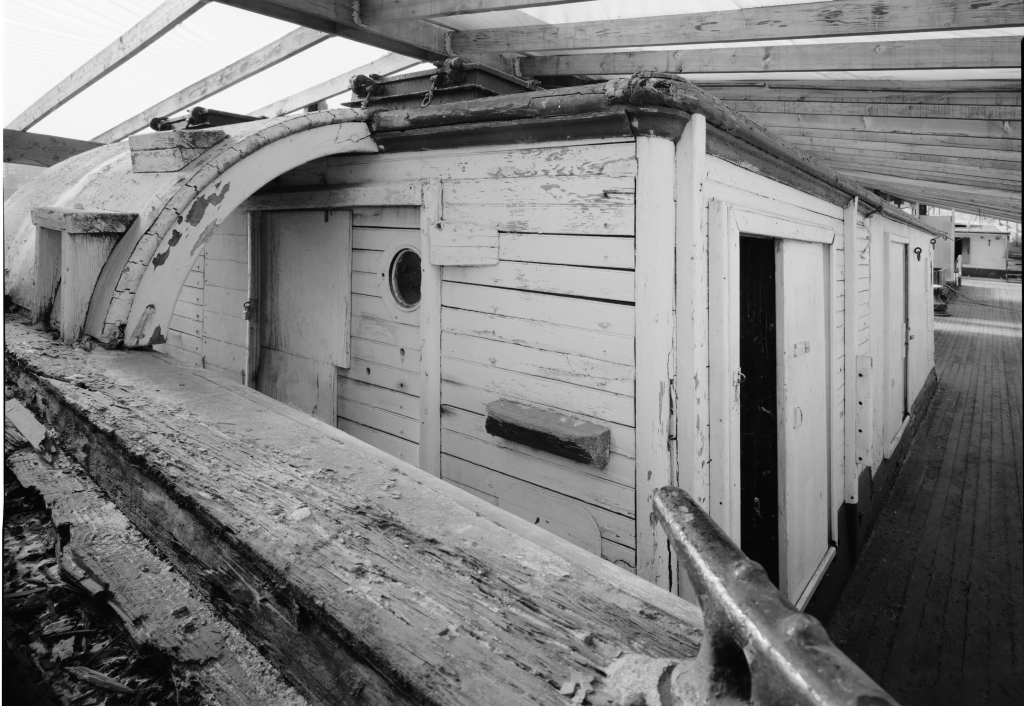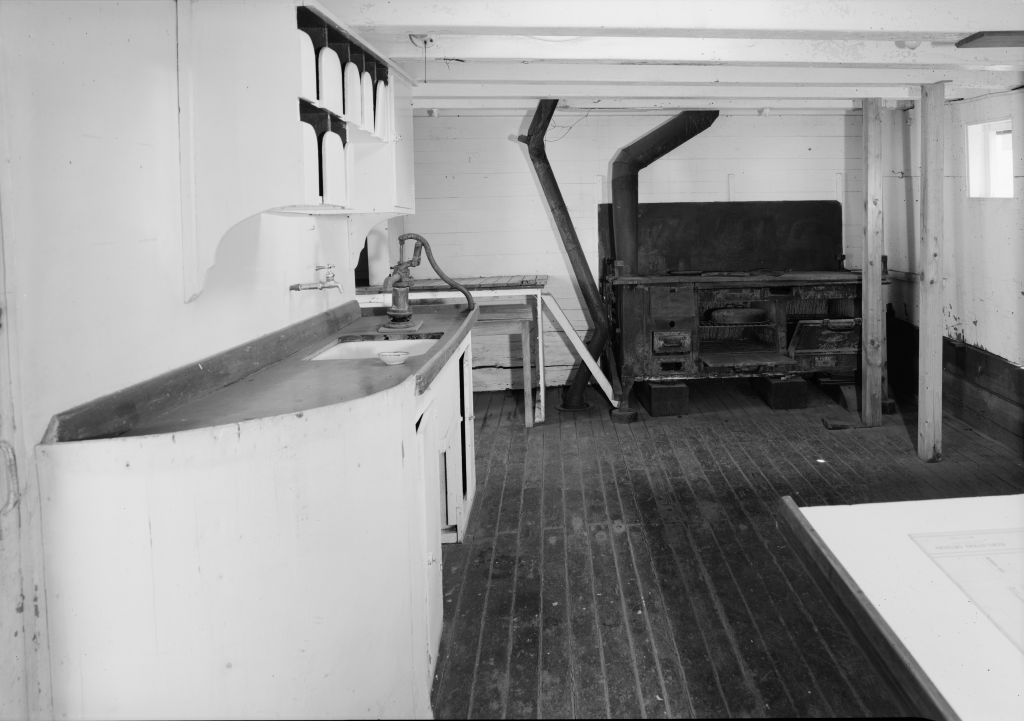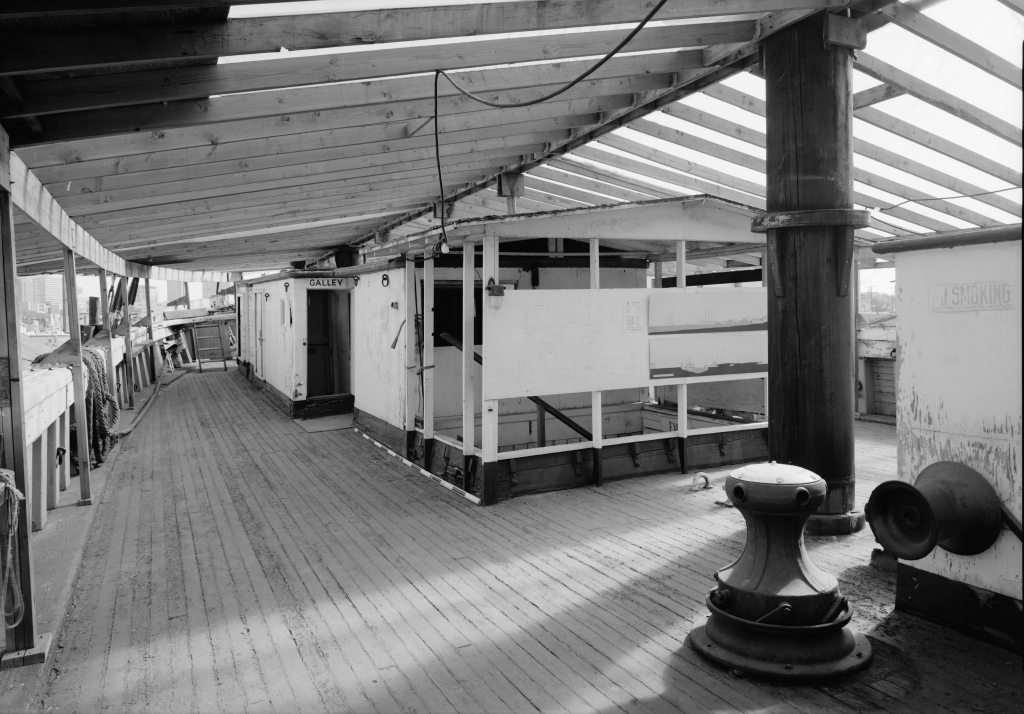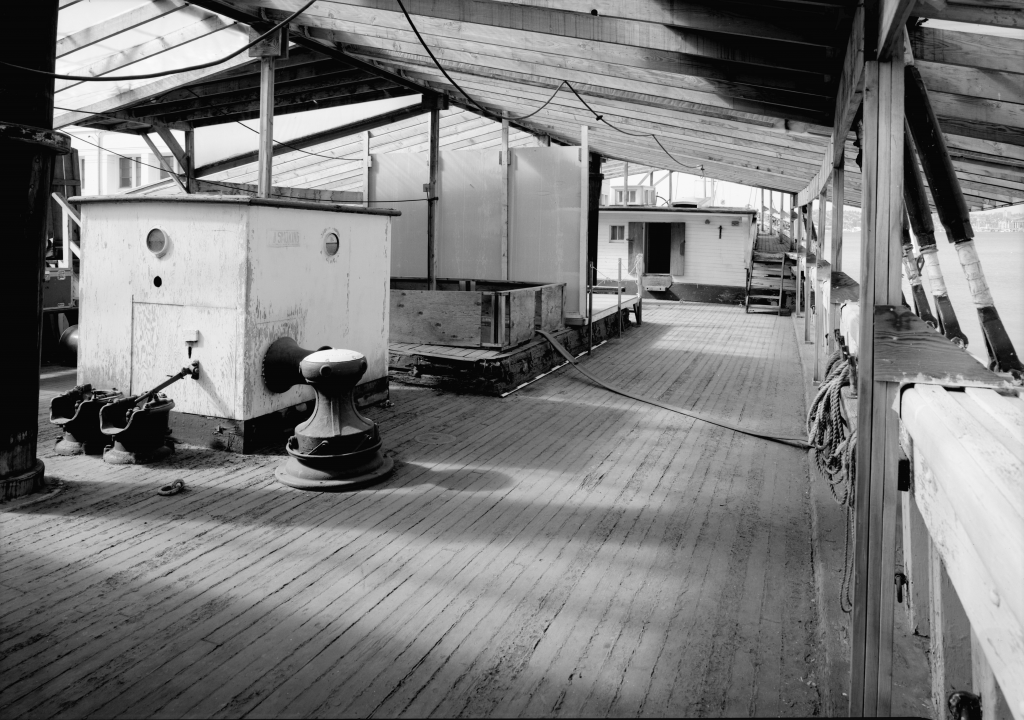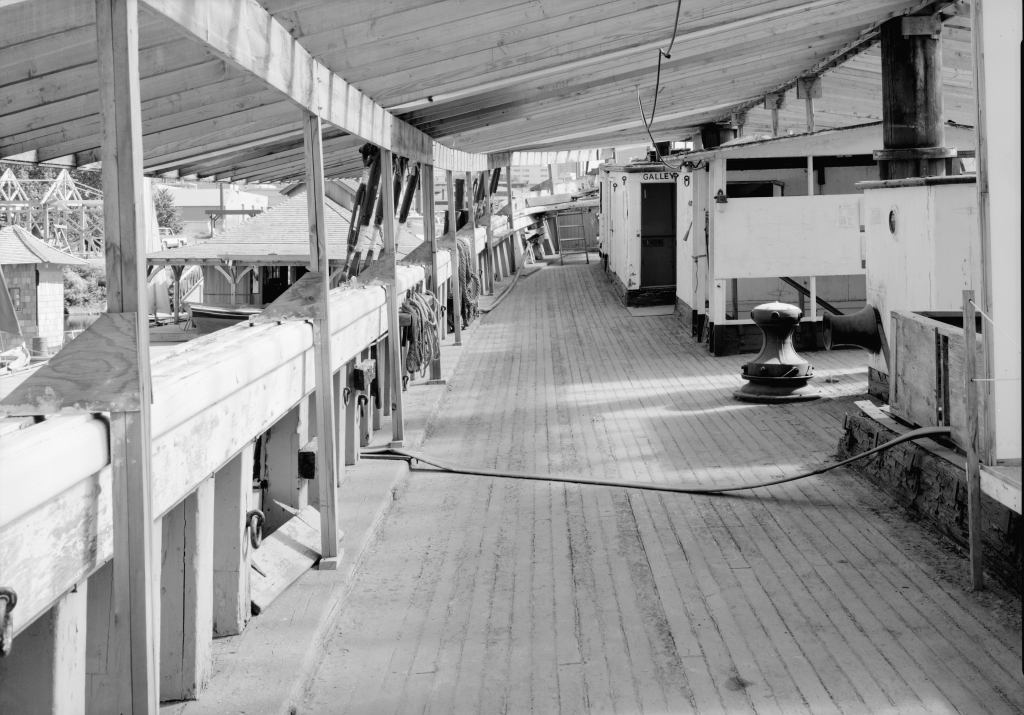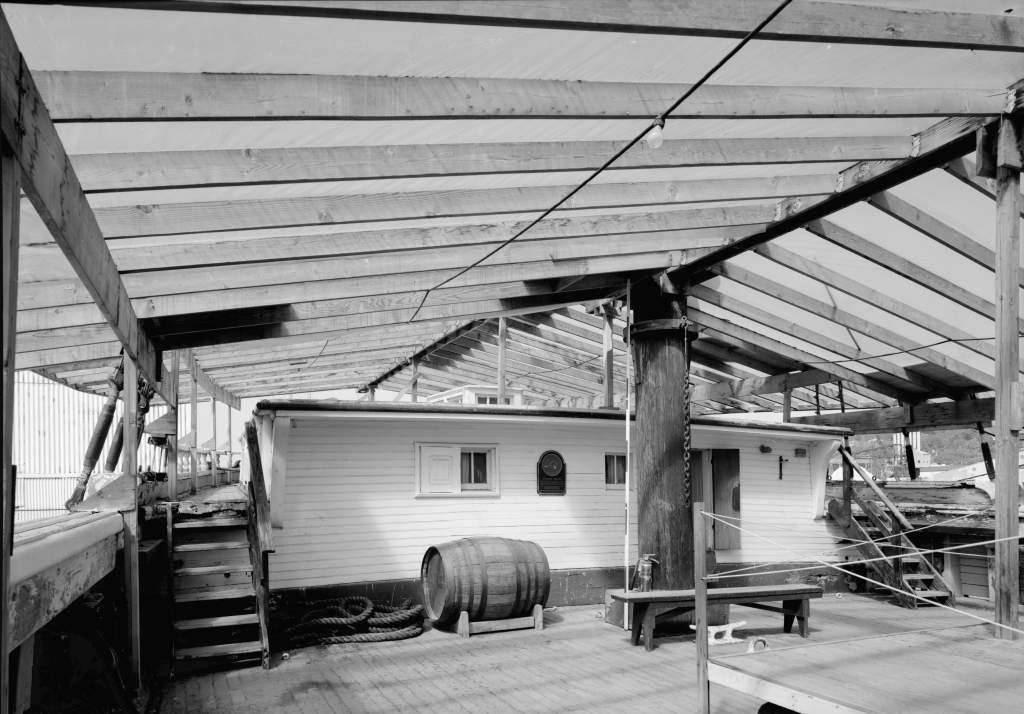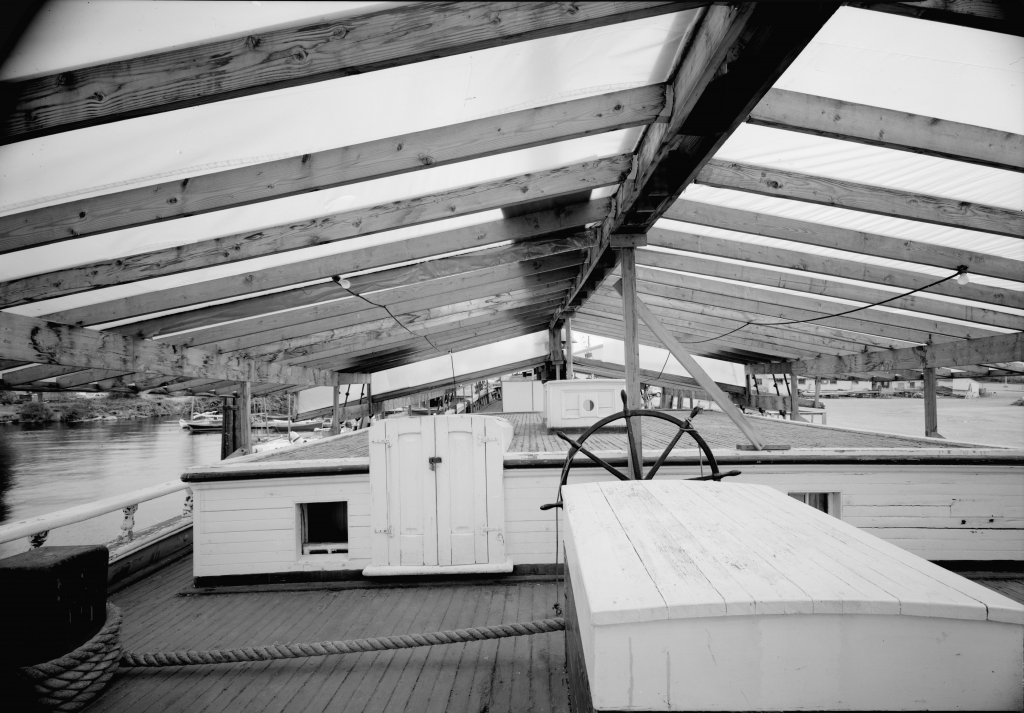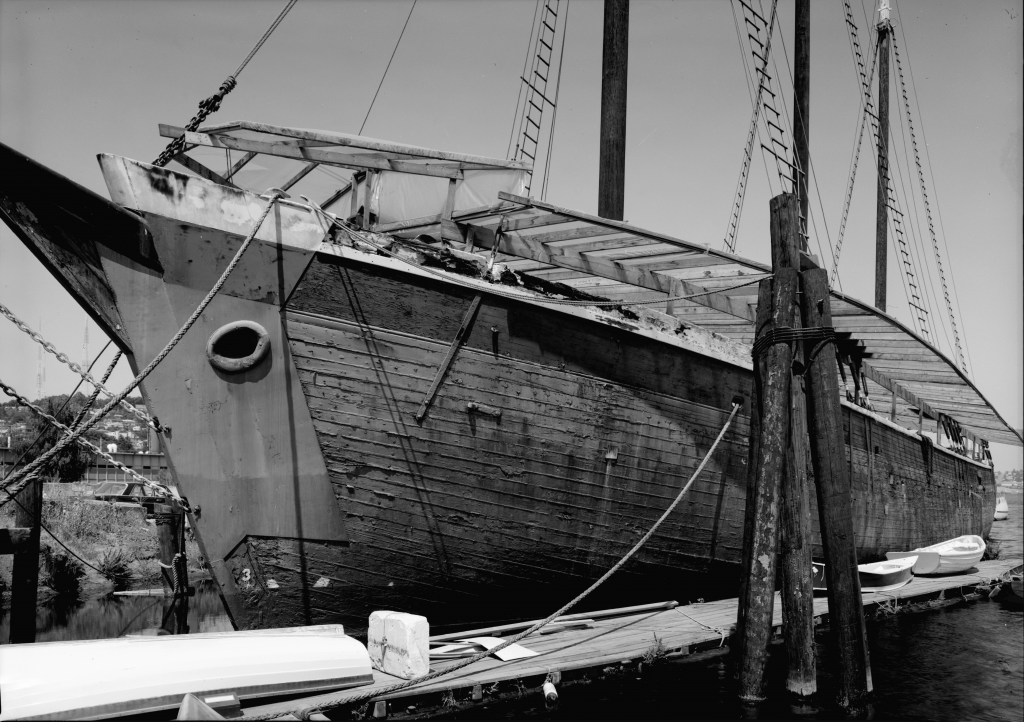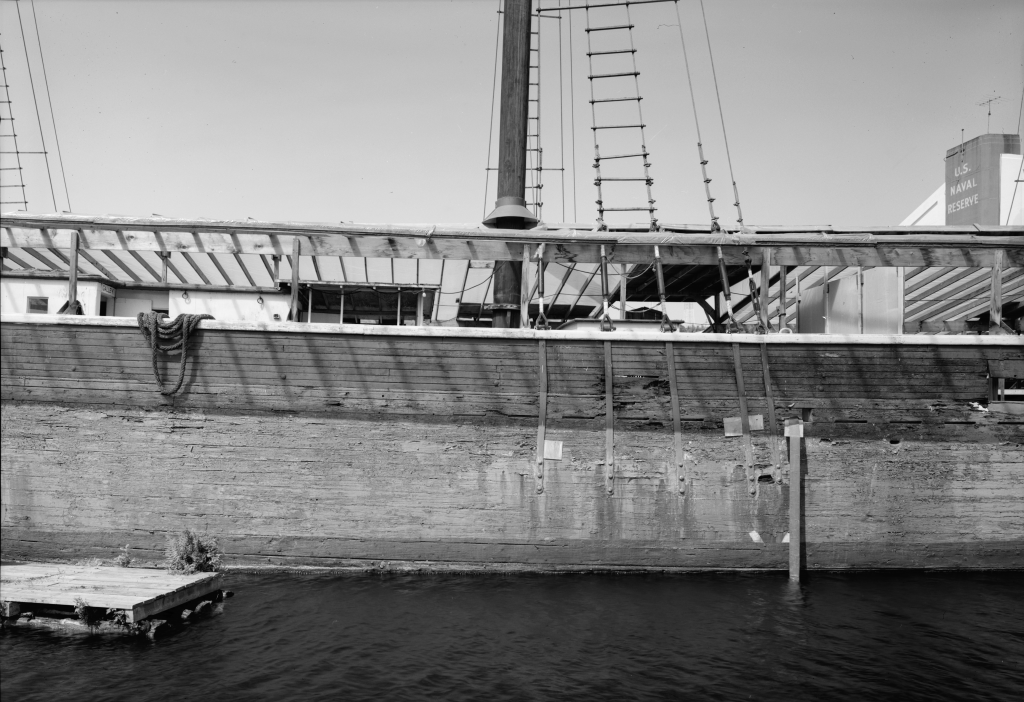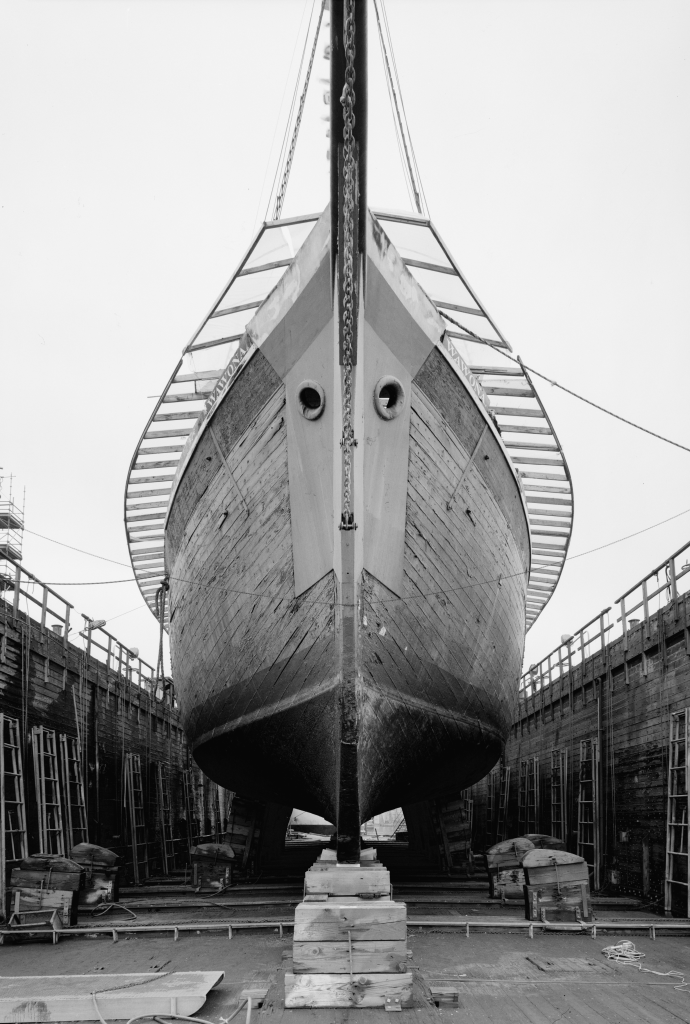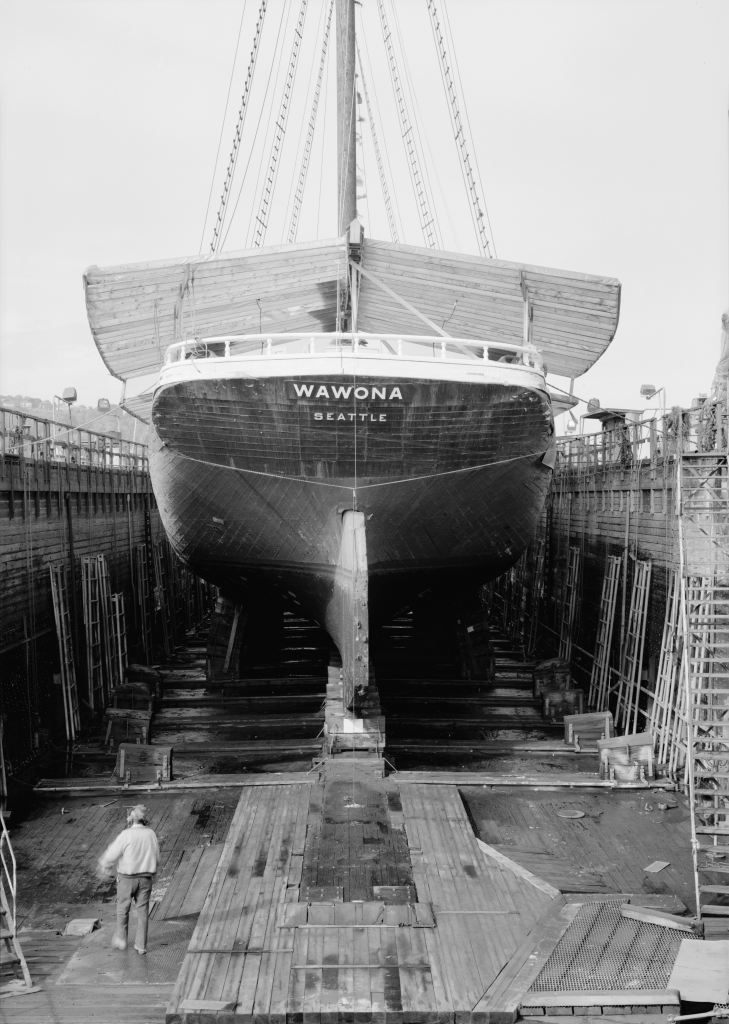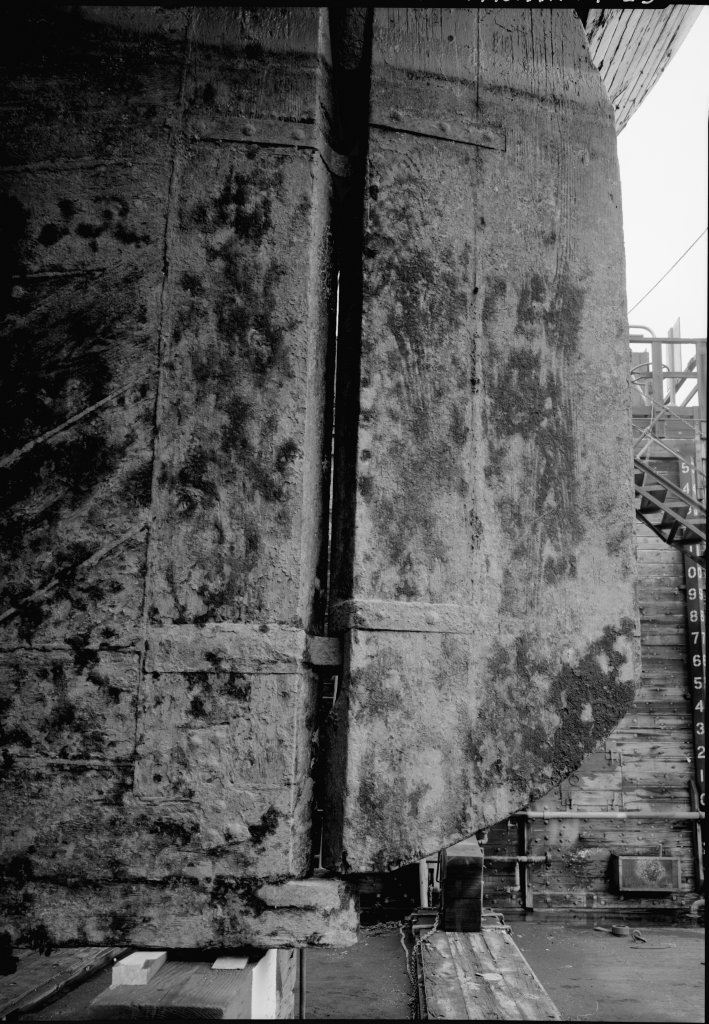 These photographs were created in 1986 by the Historical American Engineering Record, a project of the National Park Service. The photographer was Jet Lowe.
Please Support The Model Shipwright
TheModelShipwright.com is entirely user supported. If you find something of value here, please "pay it forward" and help us keep the site operating by a secure donation through PayPal ( PayPal account is not required), or by shopping with our advertisers.
Thank you for your support!